Obsidian Storage Appliance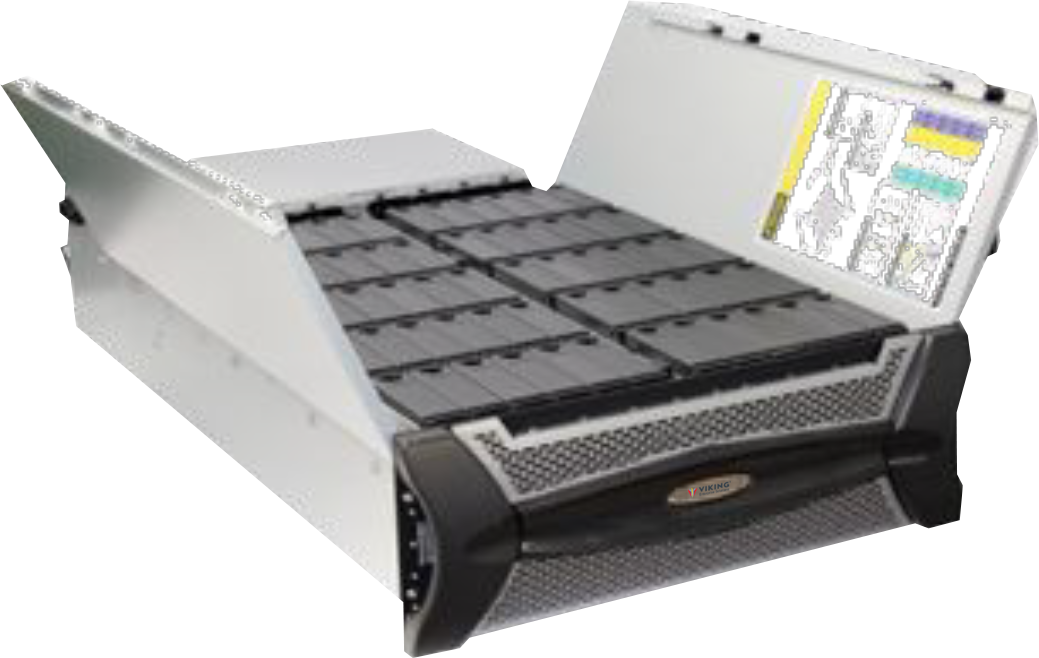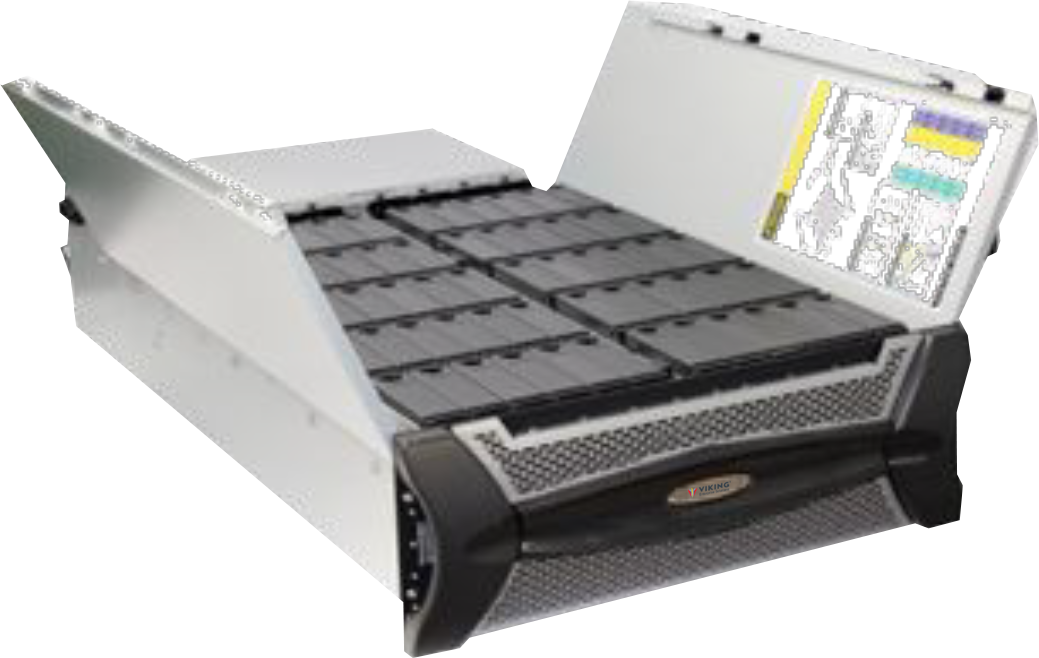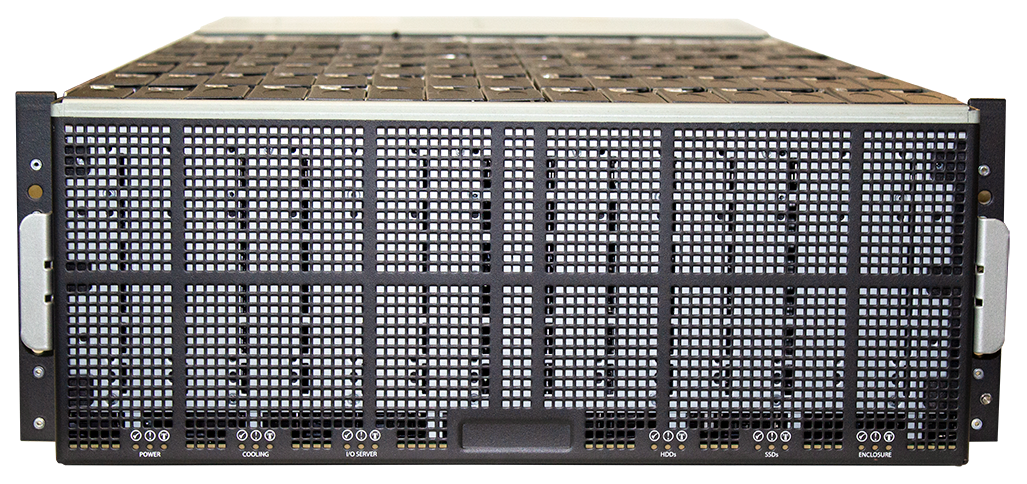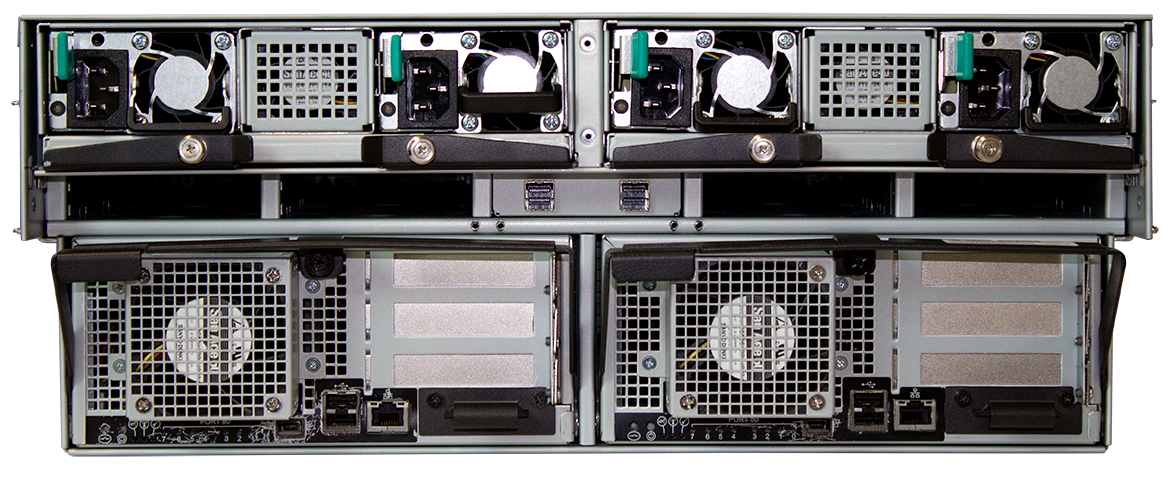 The Obsidian Storage Appliance is available both as a software defined storage (SDS) hardware and software appliance, as well as a de-clustered RAID (DRAID) Appliance.
De-Clustered RAID (DRAID) Appliance
Obsidian Storage Appliance is a ZFS-based, de-clustered RAID (DRAID) Appliance designed to serve as a robust iSCSI backup storage target and as a general purpose storage appliance for Enterprises and Cloud Service Providers.
The platform includes integrated hardware and software with a middleware layer providing either resilient backup, data protection, as a rapid-recovery storage target for third-party backup applications or as a robust volume services as a primary storage appliance.
Viking Enterprise Solutions (VES) Obsidian Storage Appliance technology provides up to 20% better I/O performance and from 2.5 to 1000 times faster array rebuild rate compared to traditional de-clustered RAID arrays.
The Obsidian Storage Appliance is flexible and powerful enough to also support a range of secondary and primary storage applications including use as a stand-alone fast compute and storage node, video broadcasting or cache serving platform.
PRODUCT BRIEF
INQUIRY
Features
ZFS-based Architecture Provides Robust Data Integrity Assurance with Block-level Checksums and Pro-active Corruption Scanning
Pre-configured and Tuned Storage Pools for Convenience, Reduced Errors, and Quick Deployment
20% Faster I/O Performance and 250% – 1000% Faster RAID Rebuild Time vs. Traditional RAID Arrays
Supports High capacity SAS drives: 14TB+
Close to 1 Petabyte of storage in a 4U form factor
Improved data protection with triple parity
Ability to rebuild a 14TB drive in a matter of hours
Tightly integrated with Kubernetes components allows flexibility in managing storage in cloud or hybrid cloud solutions
Manages S3, ISCSI, NFS, SMB support for multiple storage needs
Powerful graphical and command line user interfaces – easy to implement and manage
Flexible storage device configurations range from all-NVME to all-SSD to all-HDD or any hybrid combination optimizing cost and performance
| Automation | Networking | Easy to Use | Alerting |
| --- | --- | --- | --- |
| Simple, clear CLI, with SDK provided at support for Solarwinds, Zabbix, Nagios | 10Gbps Sharing of iSCSI Volumes | Easy to use Menu System aimed at reducing errors by Data Center Personnel | Scheduling of proactive scrubbing aids detection & early warning via email alert/notifications |
| | Bonding Network Interfaces & Link Aggregation | LED Indicator driven disk replacement wizard | Email notifications to inform multiple user of important events on the storage appliance |
| | Easy export of volumes over iSCSI to initiators & groups | Remaining time & progress bar for Rebuilding process | Manage Email Address Lists with "To" list & "cc" users |
| | | | Notification sent when issues are detected or if a particular volume is shared |