NDS-2601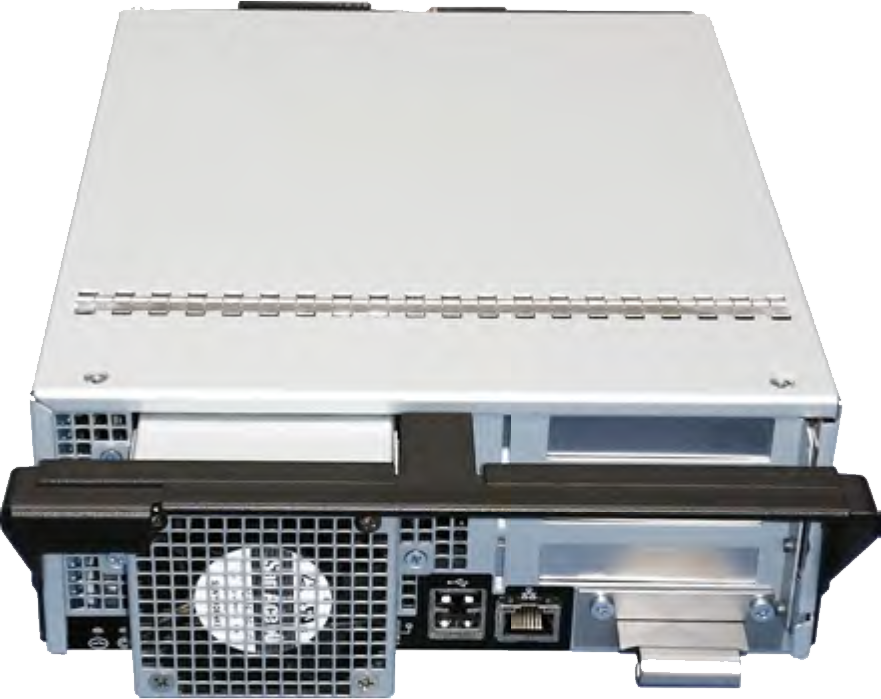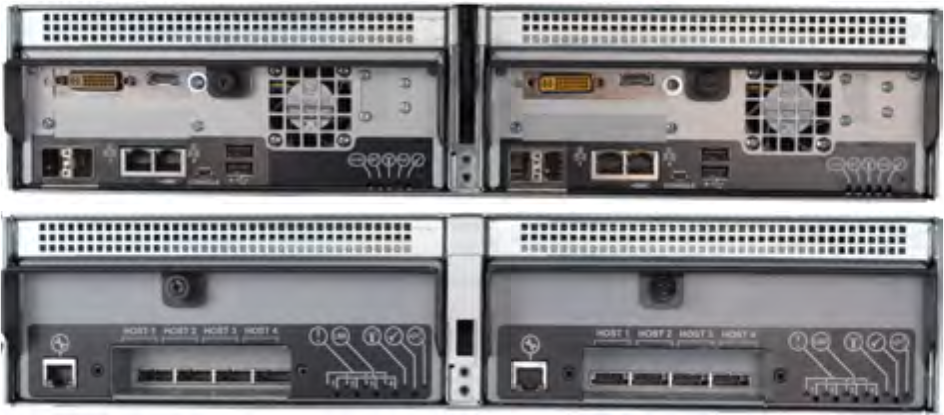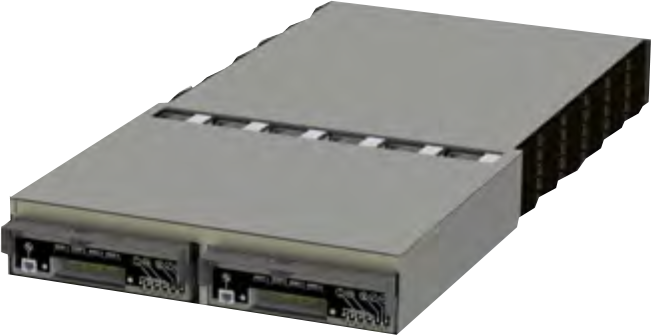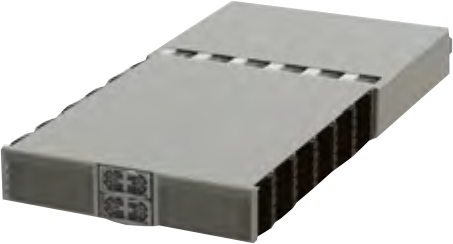 The Viking Enterprise Solutions (VES) NDS-2601 HighPerformance Solid State Flash Array and Storage Server has sixty (60) 2.5" drive bays providing 900 terabyte (TB) of capacity using 15TB solid state drives (SSDs) in a two rack unit (2RU) form factor.
Using the "zero RU" slots in the back of the system, it can be configured as a JBOD with single or dual controllers or as a complete storage server when populated with either single or dual HW2EA server modules.
Developed as a high performance, flexible system that is ideally suited for tier-one primary storage applications requiring high I/O, high bandwidth, submillisecond latency, and/or large flexible capacity in a small form-factor. The NDS-2601 platform is ideally suited for applications such as large-scale transactional database systems or as a key component of virtual machine (VM) infrastructures used in Enterprise, lab and hyper-scale web datacenters.
Robust Enterprise-grade Functionality
The NDS-2601 offers full enterprise-class platform with no single point of failure, no active components in the data path and provide full enterprise-grade availability, reliability and serviceability. All active components are within field replaceable units (FRUs) and are hot-swappable and fully redundant. This includes fans, power supply units (PSUs), JBOD I/O modules, server modules, and SSDs.
VES, a product division of Sanmina Corporation, provides advanced data center products including flash and disk-based storage server appliances, JBOD storage systems and other products for a variety of data center and storage applications. VES solutions are tailored for integration into OEMs, System Integrator and Internet Data Center partners' products, reducing development and operating costs while improving time-to-market.
PRODUCT BRIEF
INQUIRY
Features
Single or Dual Server Modules: Single or dual HW2EA Intel based server modules provide capabilities to retrieve data from SAS/SATA SSD drives, run applications, provide module redundancy, protect from data loss in the event of power faults with its optional NVDIMM capability, and offers IO expansion via PCIe.
Each Double Diamond module supports hot swap via onboard hot swap controller. When two of such modules are used in NDS-2601, the two modules can provide full server redundancy.
It is the first product in its class to achieve greater than 40 Gigabytes per second throughput, LESS than 0.7 millisecond latency, and 60 drive bays
| 2U Rackmount Enclosure | Failure Notification | Disk Drives | Safety Standards | AC Power |
| --- | --- | --- | --- | --- |
| With Cable Management Arms, dimensions: 3.4 in. H x 16.88 in. W x 39.27 in. D | SCSI Enclosure Services (SES-3) over in-band interface & via LEDs | 60 independent 12Gb/s SAS / 6Gb/s SATA SSDs | IEC/EN/UL/CSA 60950-1, 2nd Edition | Input voltage: Auto ranging, 180-264V AC 47-63Hz |
| Weight for VES NDS-2601 w/ 60 SSDs Single Shipping | | Max power supported 9W per driveSOLUTIONS | | |
| Pack: 106 lbs. typical | | | | |
| Weight for VES NDS-2601 without SSDs for Rack | | | | |
| Installation: 64 lbs. typical (no rail kit, drives, or carriers) | | | | |
| Monitoring & Reporting | Operating Envrionment | Drive Partitioning/split-bus zoning | Environmental Protection | Other |
| --- | --- | --- | --- | --- |
| Monitoring for temperature, advanced power and cooling modules including blower speed control, disk drives & I/O module(s) | Temperature: 5° to 35°C | Dual VES SAS 2.0 JBOD I/O controller modules can be zoned as: | RoHS and WEEE compliant | Enclosure Management |
| In-band reporting of all serial number, part number & revisions of each FRU & chassis | Temperature gradient: 20°C per hour | 1x60, 2x30 or 4x15 via F/W control as redundant for the Single IOM configuration | | IPMI (Intelligent Platform Management Interface, utilize Pilot III) |
| | Relative humidity: 10 to 80 percent | An exclusive Split Bus mode can be set such that 30 SSDs are exclusive to the first IOM and the other 30 SSDs are mutually to the second IOM | | BIOS |
| | | | | AMI |