NSS-2247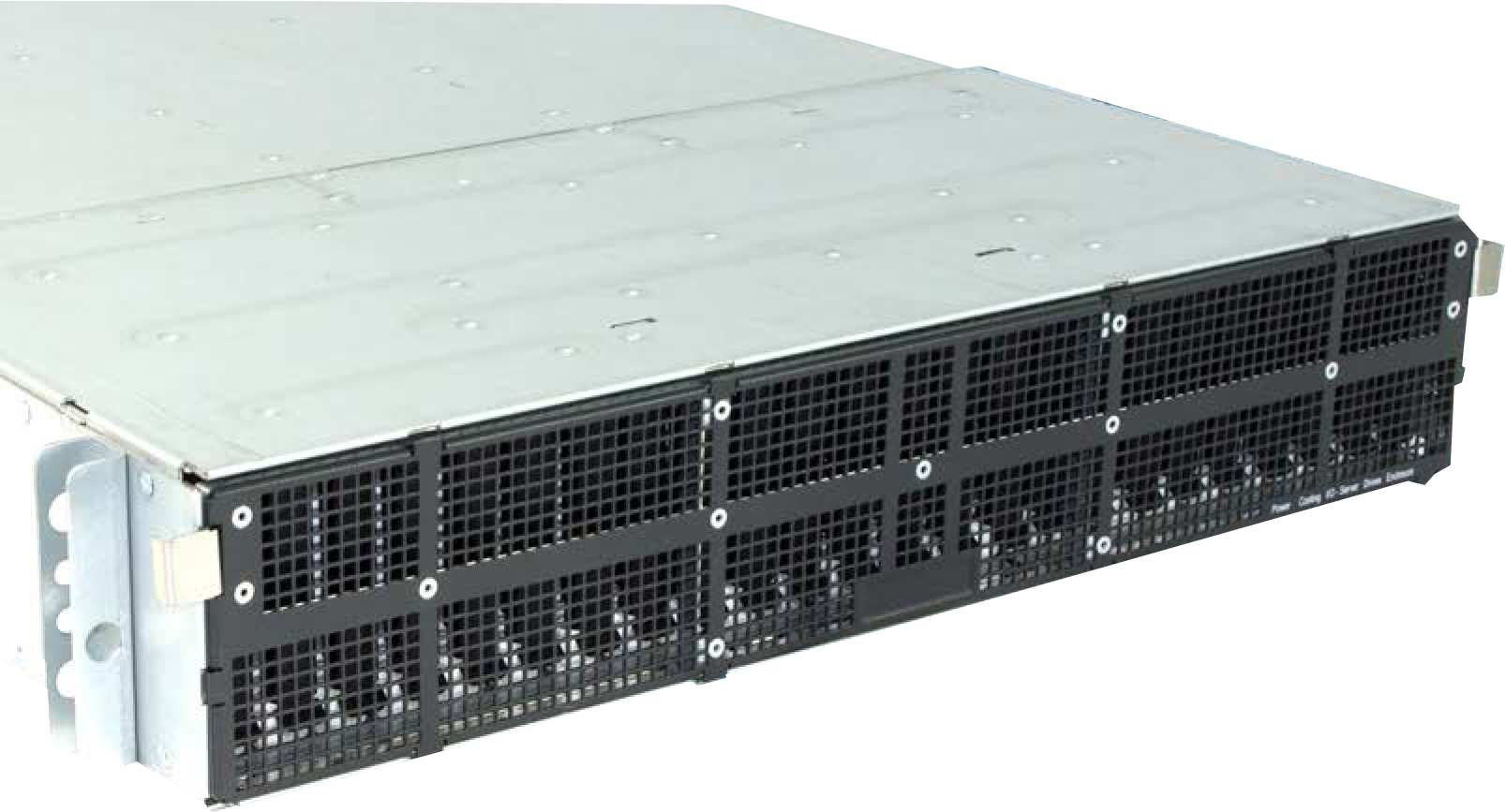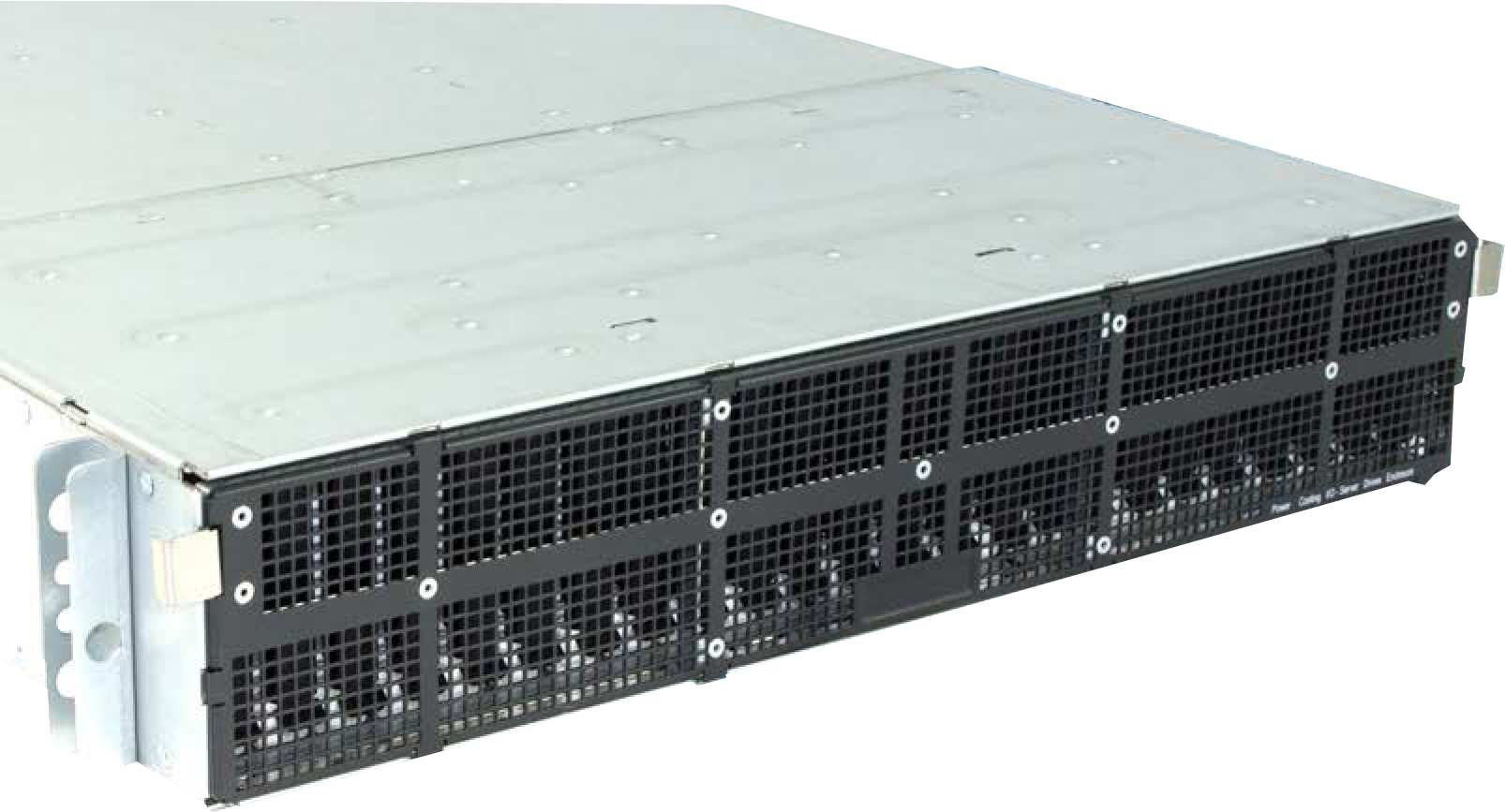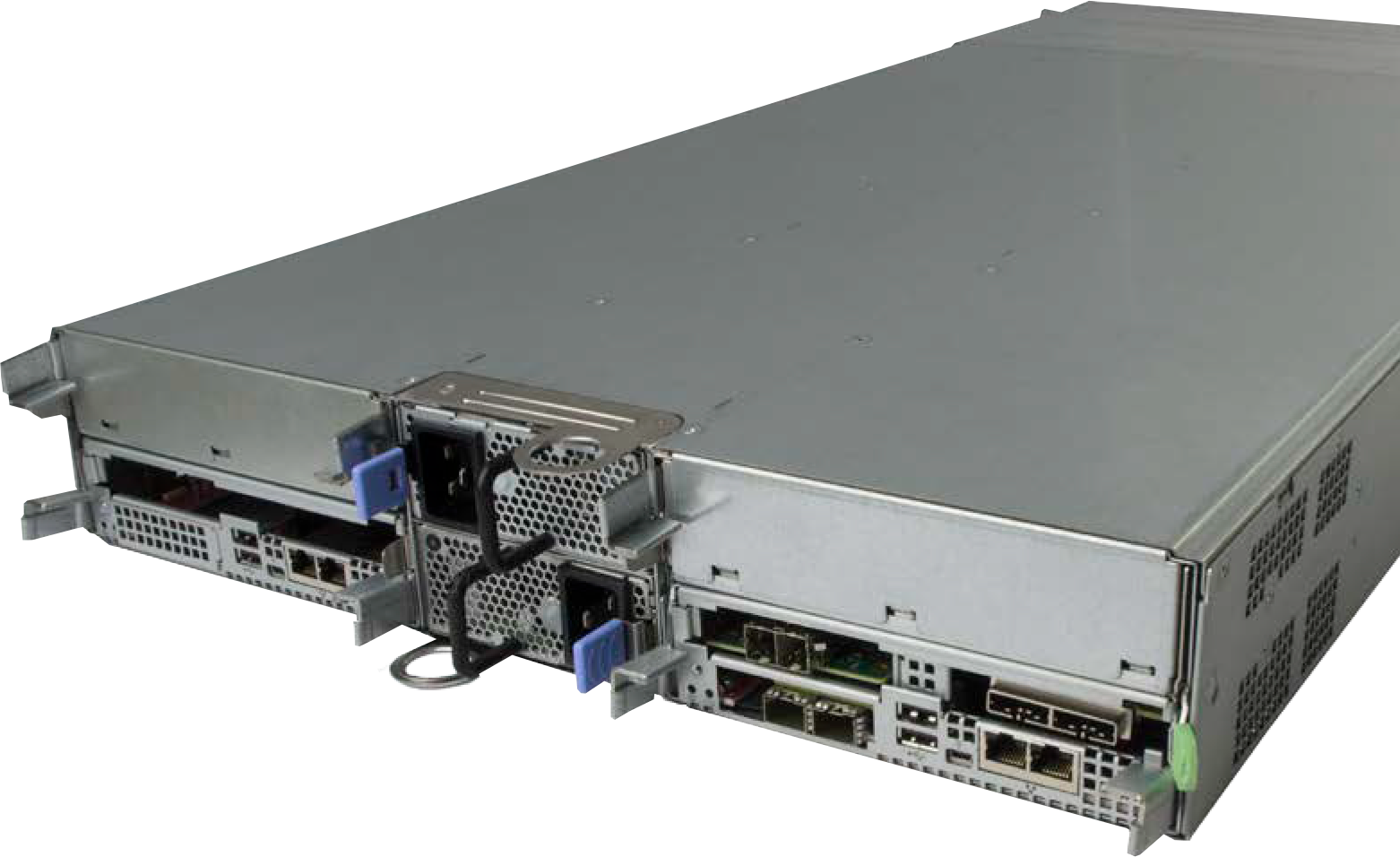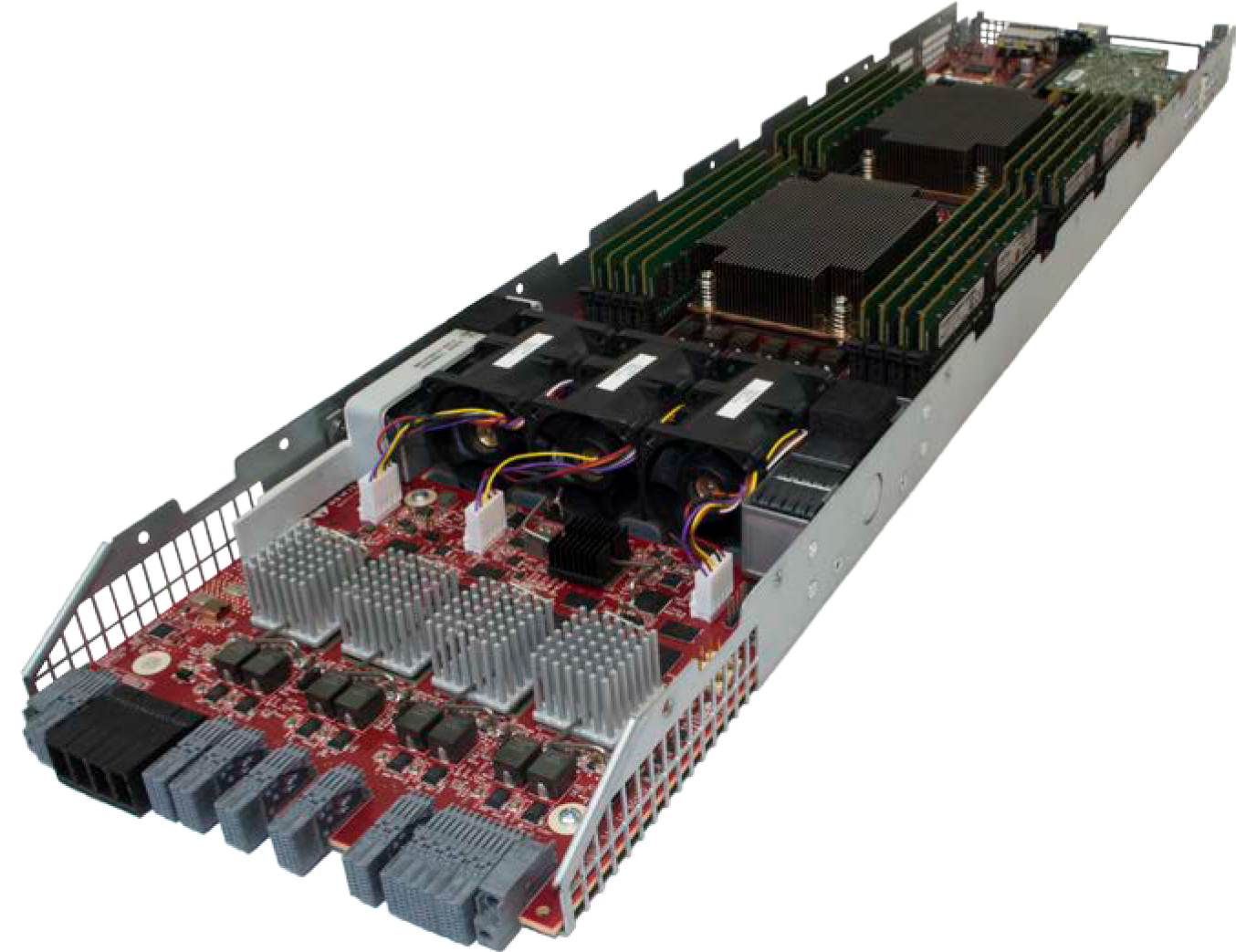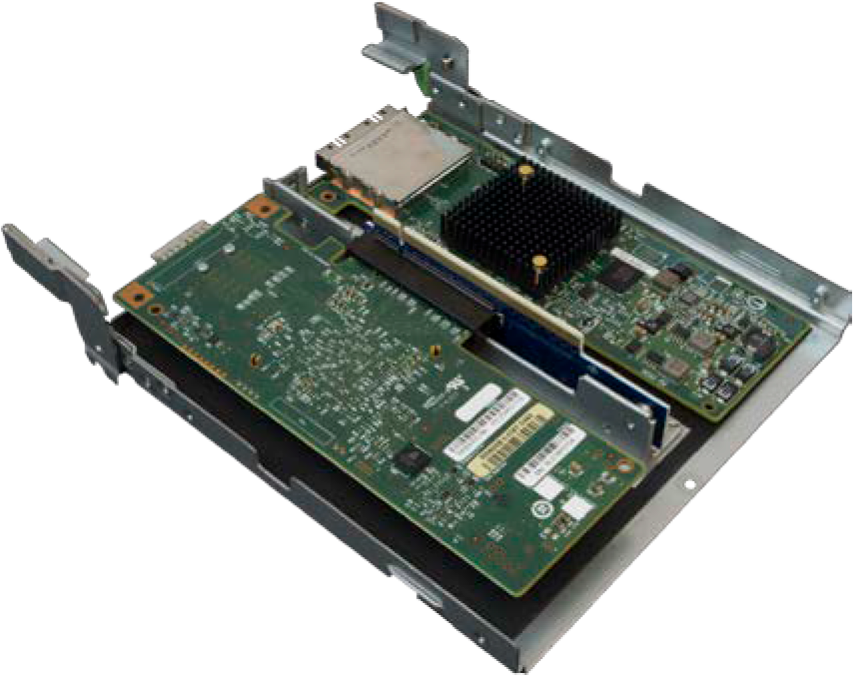 2U-24 Bay 2.5" Ultra Performance NVMe/PCle Solid State Flash Array Quad Server
The Viking Enterprise Solutions (VES) NSS-2247 Ultra High Performance NVMe/PCIe Solid State Flash Array Quad Server combines twenty four (24) 2.5" NVMe drives of up to 25W write power with four dual socket Intel Xeon™ class Haswell or Broadwell (E5-2600 V3/V4) servers. The NSS-2247 provides ultra low latency access to the flash array while supporting up to 4 x 100Gb Ethernet connectivity. The NSS-2247 allows for dynamic reconfiguration of the NVMe drives and Hot Plug to the four servers to best match data traffic requirements. Each of the two pairs of server can be mirrored via dual link x8 non transparent bridges to the complementary pair when supported by drivers, OS or processors.
Developed as ultra high performance servers with extreme configurability on demand for tier one HPC and caching applications requiring high I/O, high bandwidth and/or sub millisecond access latency in a small form factor.
PRODUCT BRIEF
INQUIRY
Features
Provides ultra low latency access to the flash array while supporting up to 4 x 100Gb Ethernet connectivity
Ultra high performance servers with extreme configurability
Provides up to 400Gb/s Ethernet connectivity
| Dual Port Access to NVMe Drive | Hot Plug Functionality NVMe Drives | Quad Servers | Robust Enterprise-Grade Functionality | 2U Rackmount Enclosure | Monitoring & Reporting | Ethernet Connectivity |
| --- | --- | --- | --- | --- | --- | --- |
| The NSS-2247 architectures supports single or dual port NVMe drives & provides redundant paths to all SSDs in the dual ported configuration | The NSS-2247 architecture supports drive Hot Plug without taking offline the unit or any of the other drives | Four dual socket servers provide extreme compute power in addition to ample back to back I/O connectivity | The NSS-2247 offers robust enterprise-grade availability, reliability and serviceability. For easy swap-out, all active data path components are contained within field-replaceable units (FRUs), including fans, SSD drives, interposers, power supply units (PSUs), energy storage modules (ESMs) and server modulesSOLUTIONS | Dimensions: Weight for VES NSS-2247 w/24 SSDs Single Shipping Pack: 90 lbs | Monitoring for temperature, power supplies & fans including fan RPM monitoring & control, SSDs & server units | Up to 100 Gb/s Ethernet connectivity via OCP or PCIe interface (x16) |
| | | | | Weight for VES NSS-2247 without SSDs for Rack Installation: 75 lbs | Automatic failover between redundant service processors integrated on the server modules | |
| | | | | | 1GbE data center connection – RJ45 for master server (selected by slot-ID) | |
| AC Power | Hot-Plug Field Replaceable Units | Drive Configuration | Safety Standards | Environmental Protection | Fail-Over Power | Monitoring & Reporting |
| --- | --- | --- | --- | --- | --- | --- |
| Input Voltage208-264V AC 47-63 Hz | 24 independent PCIe Gen3 NVMe SSDs with interposers & carrier | Four logical groups of six drives (default for most balanced affinity) | IEC/EN?UL/CSA 60950-1 2nd Edition | RoHS and WEEE compliant | Supercap module integrated into ESM as optional feature | Monitoring for temperature, power, cooling (including fan speed control), drives, as well as error rates & quality of service |
| | 1+1 redundant 3000W power supply units | Other mapping options supported through command line or GUI | | | | Reporting of all serial number, part number, & revisions of the server modules, power supplies, drives & chassis |
| | 1+1 redundant energy storage module | Flexible Configuration | | | | |
| | 4 Apex server modules with 2+1 redundant fans | Each drive can be mapped to each server | | | | |
| | | Single port (PCIe x4)/dual port (2x PCIe x2) NVMe drive support | | | | |