Storage Servers
Viking Technology is a leader in persistent memory technology which includes NVDIMM, MRAM, and ReRAM memory modules. These persistent memory modules, delivers both performance and reliability to enterprise applications and are designed to deliver the next generation of memory solutions to the market.
PERFORMANCE & RELIABILITY.
Delivering Next Generation Performance with Persistent Memory Technology.
NDS22482F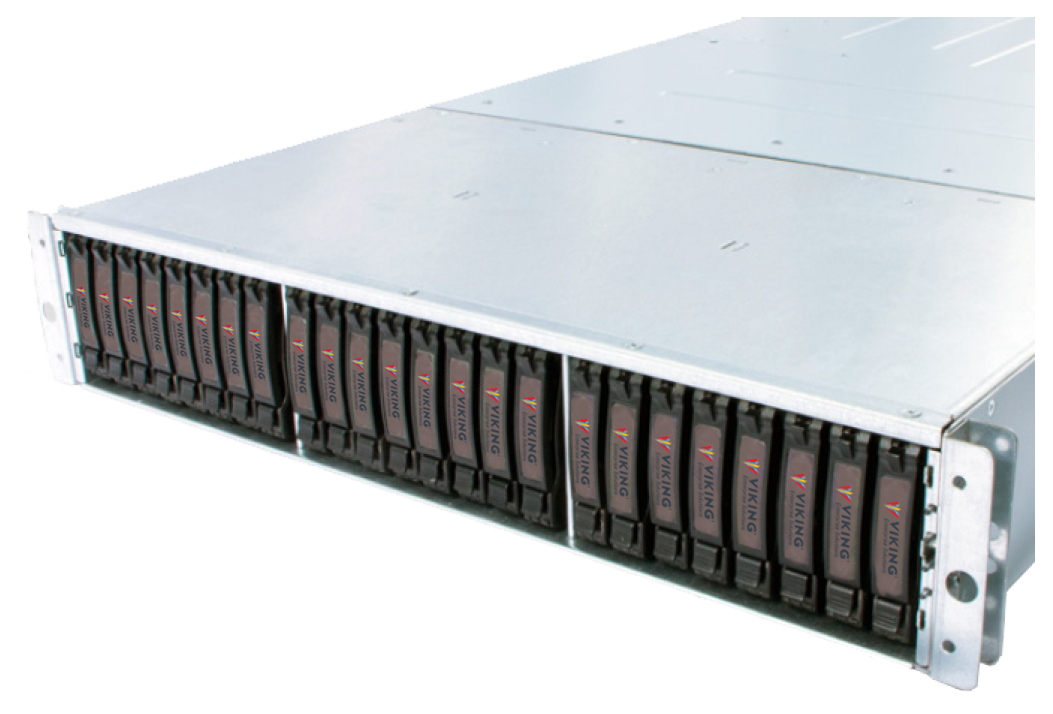 The Viking Enterprise Solutions (VES) NDS22482F NVMe over Fabric (NVMeoF) enclosure offers twenty-four 2.5" NVMe drives (U.2) with six 100 Gbps QSFP network ports. It provides access to the high performance of the NVMe drives over the network with virtually no latency or performance penalty.