U20040
The Viking Enterprise Solutions (VES) U20040 U.2 NVMe SSD is an EIA/ECA-720 standard 2.5" drive form factor supporting 4 x PCIe Gen 3 NVMe M.2 SSDs.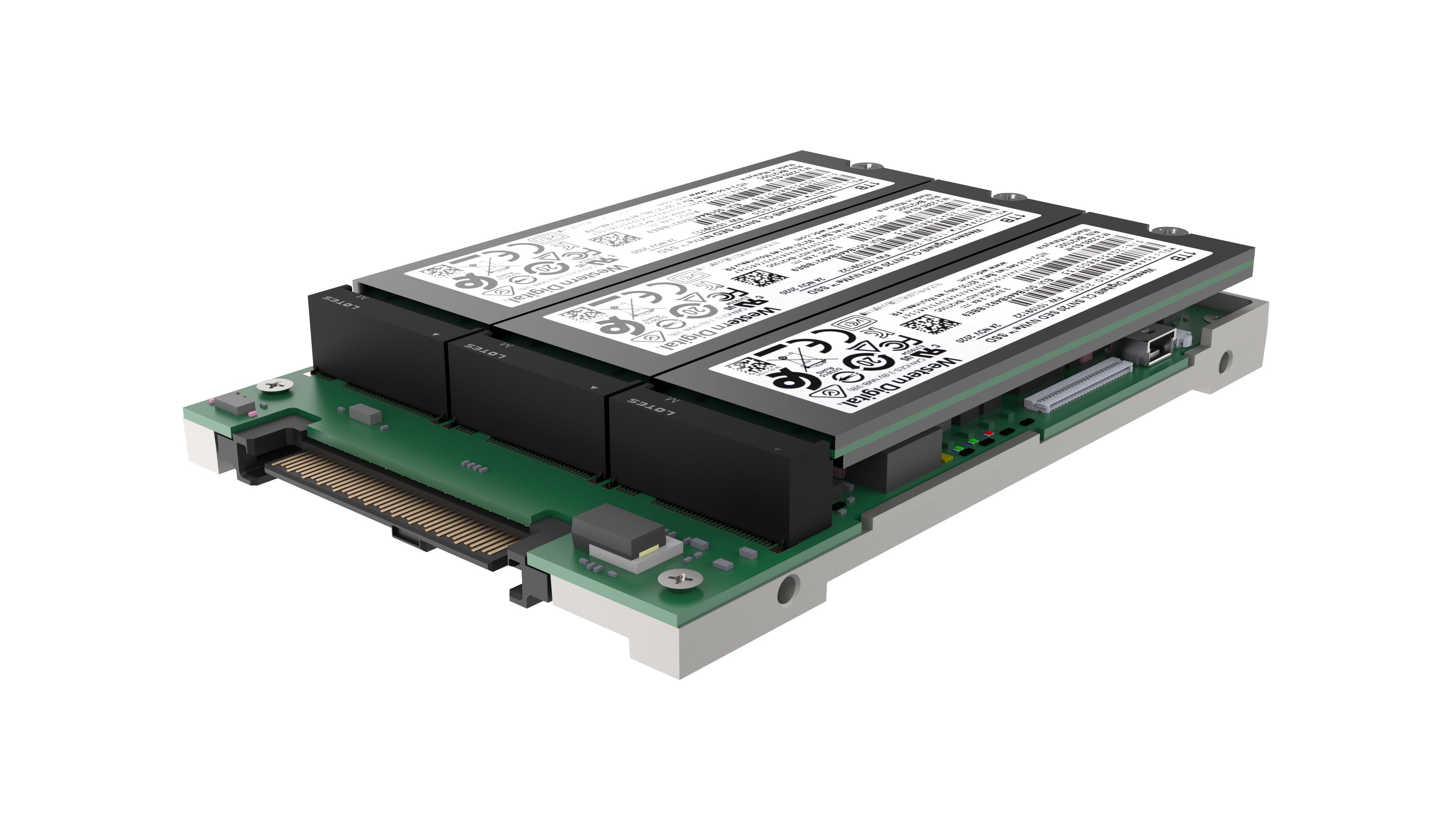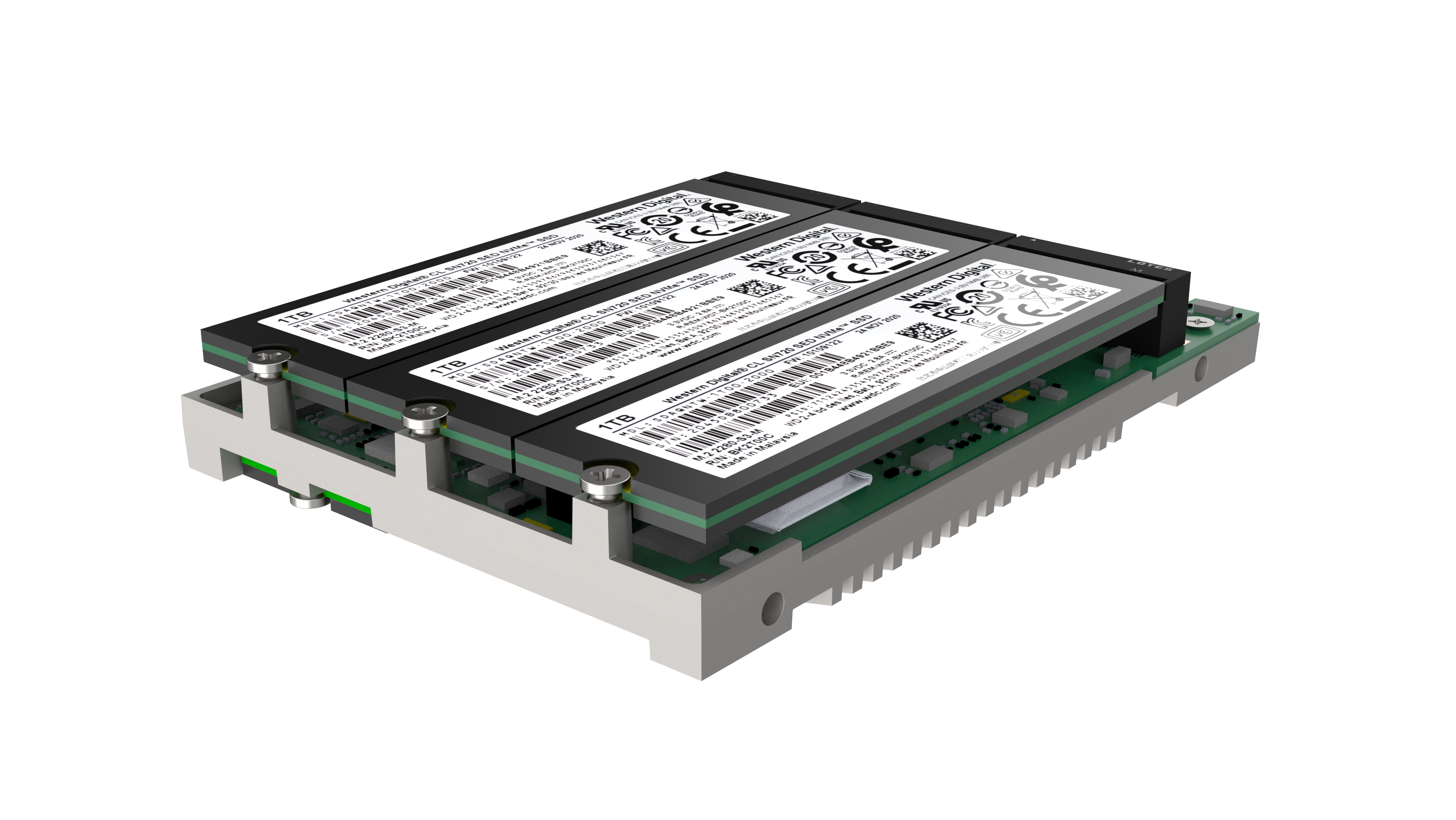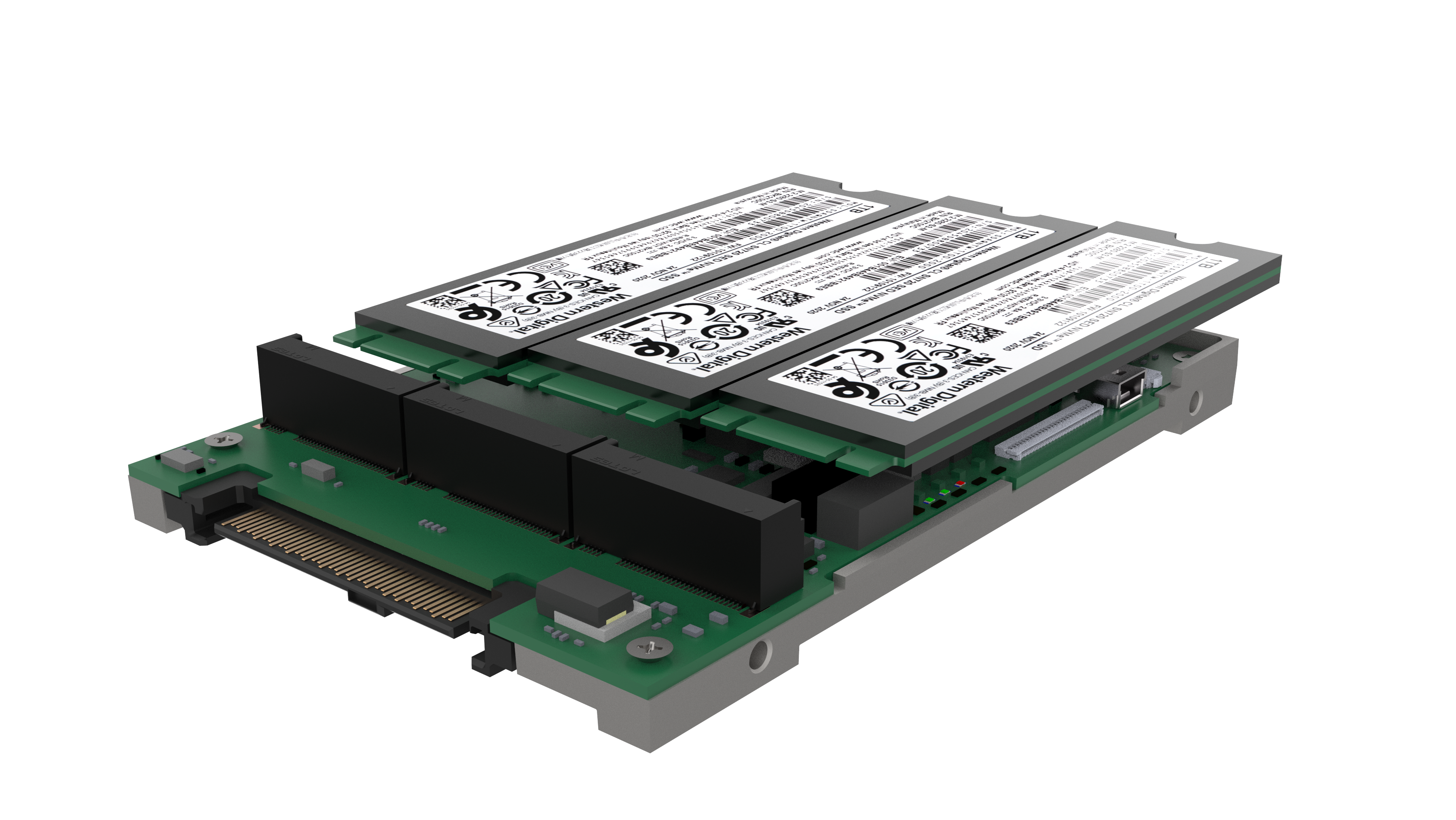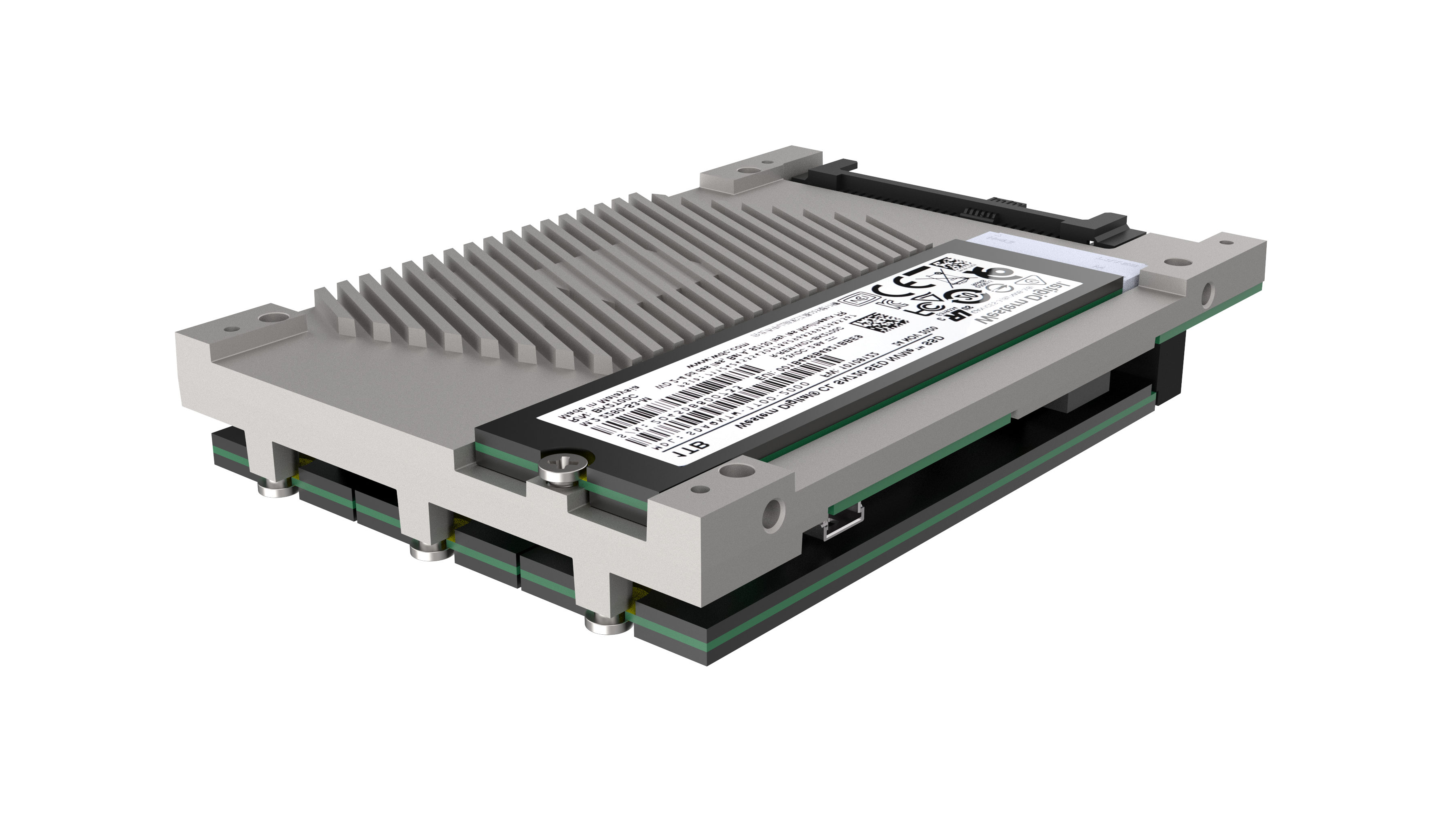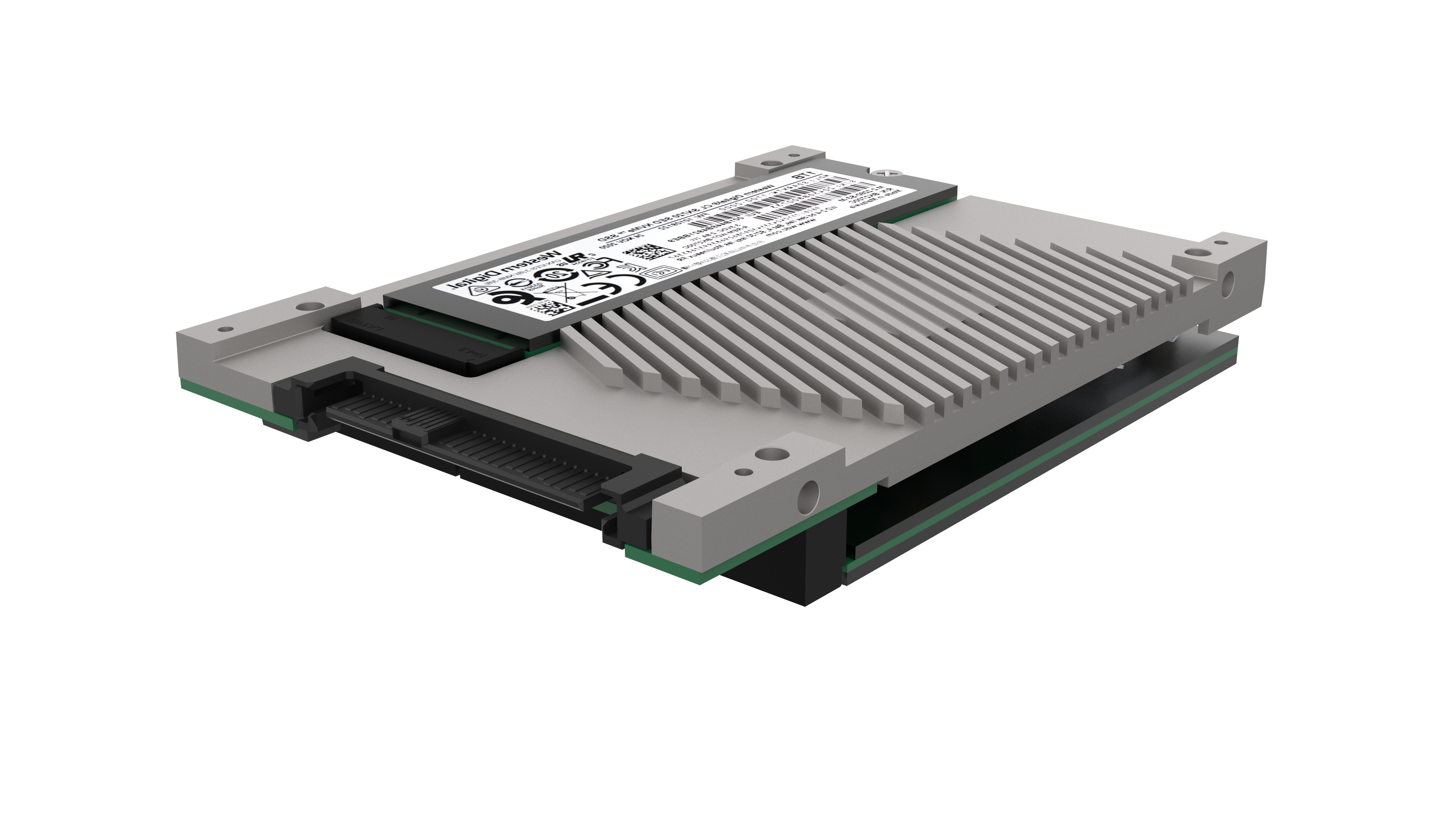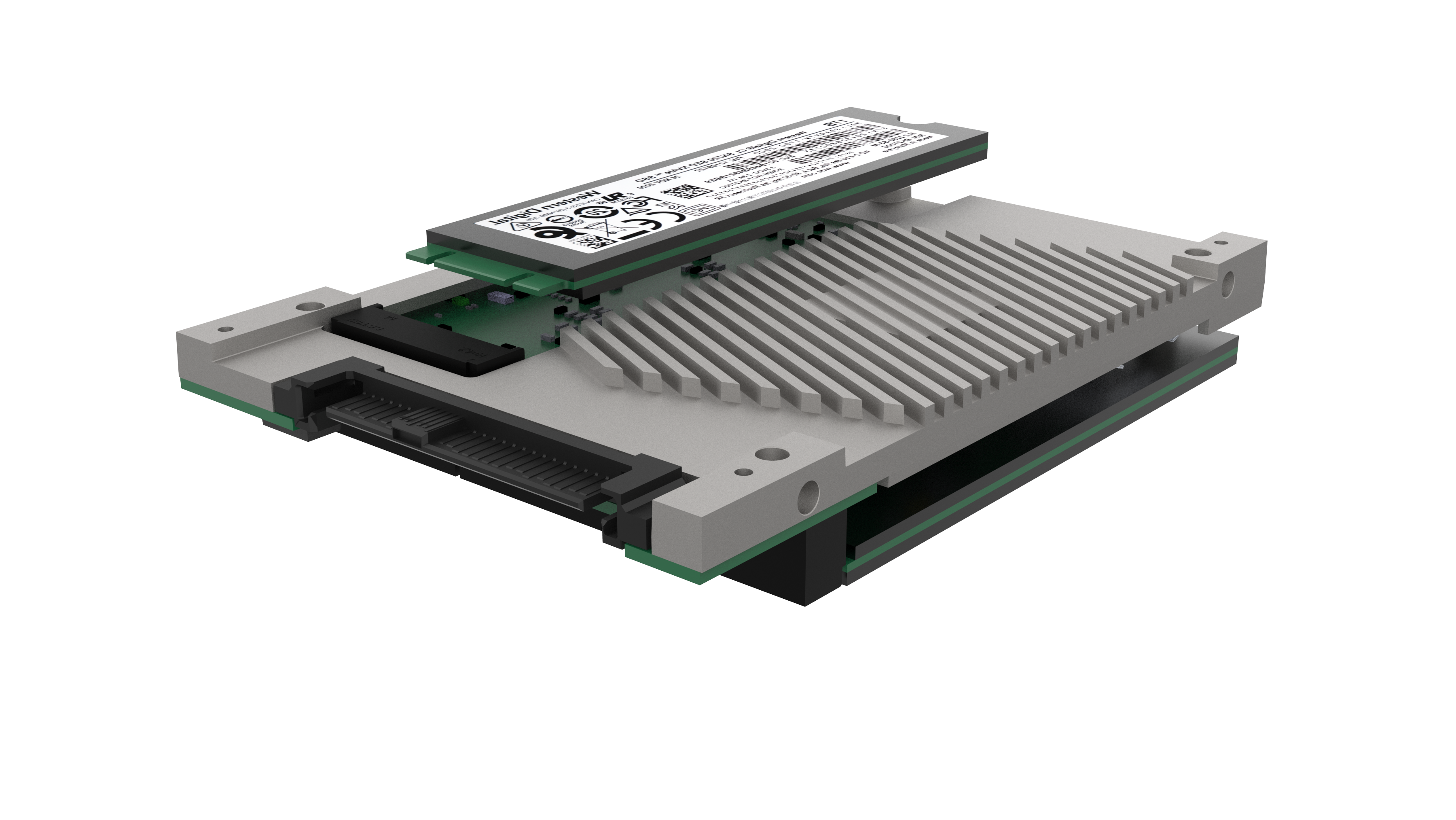 Rimfire v4 top front exploded
Rimfire v4 bottom front exploded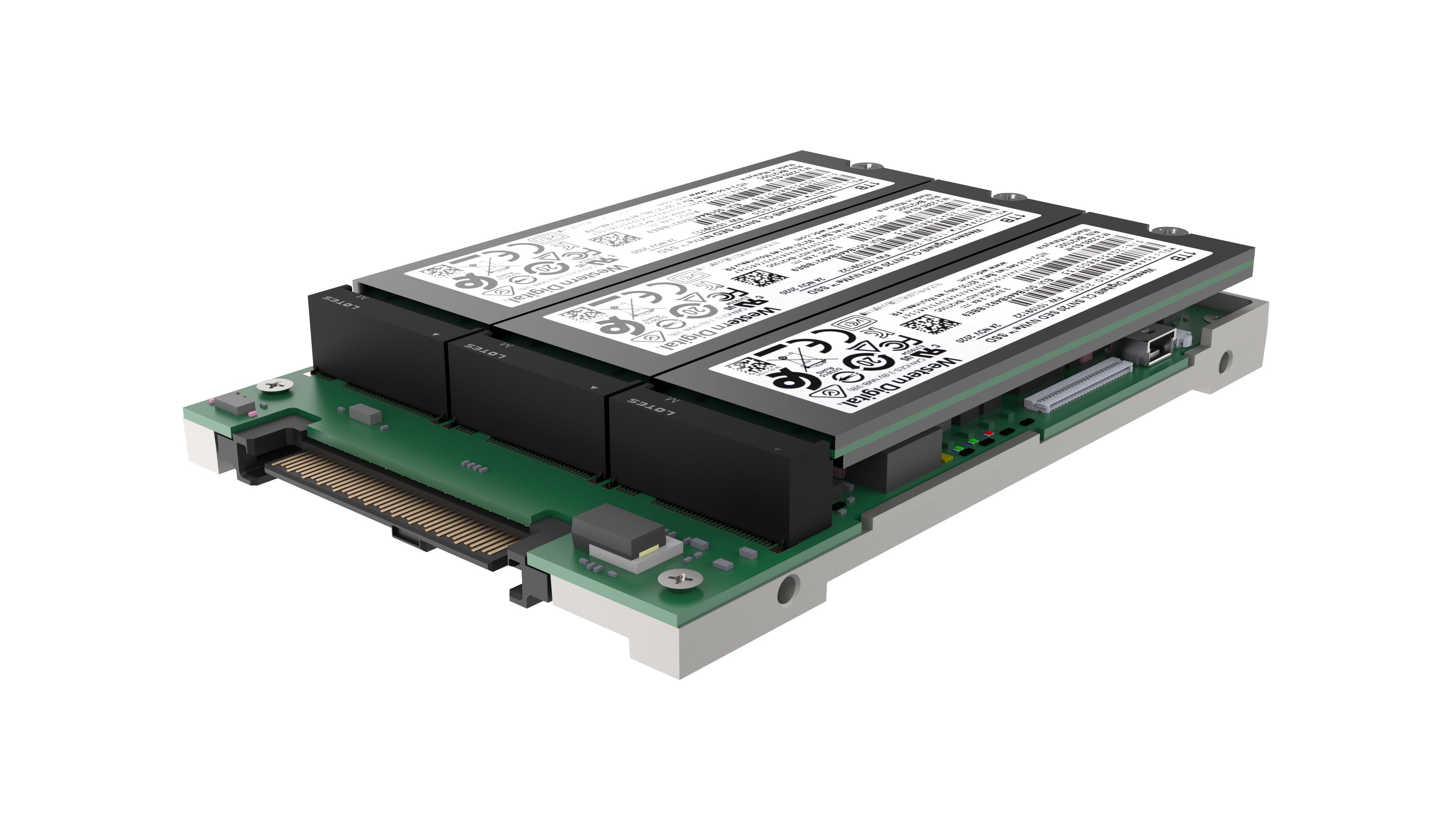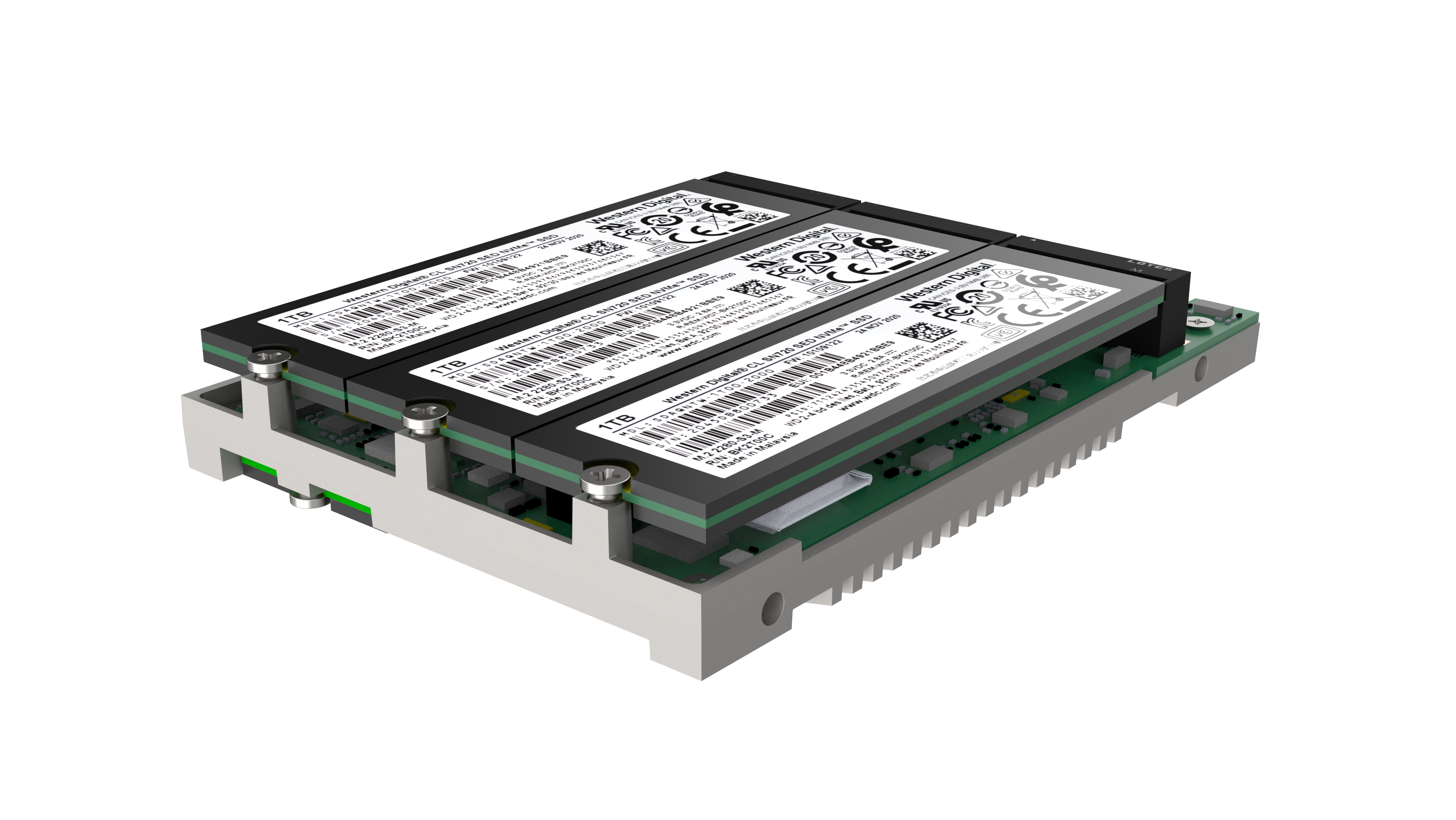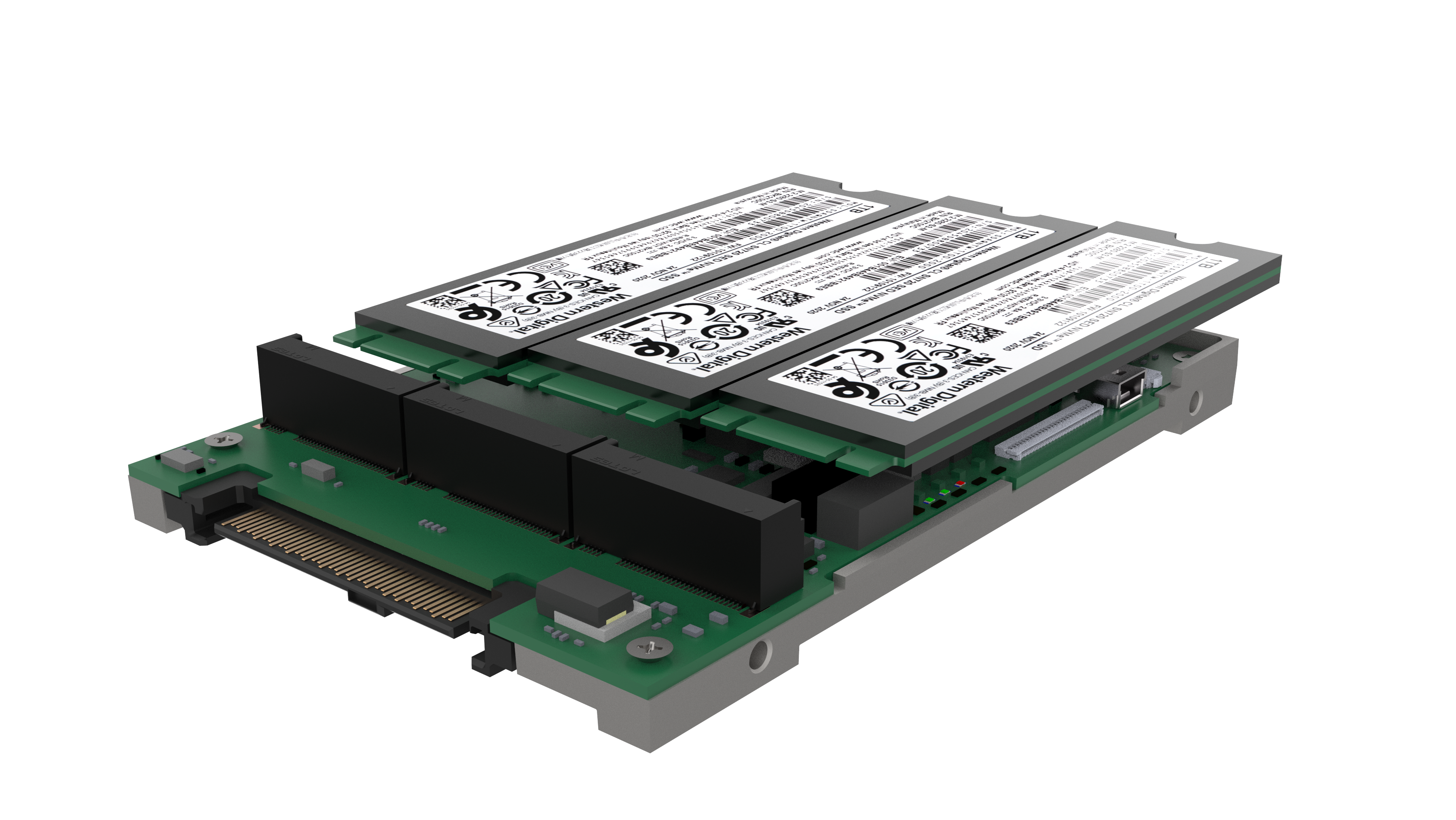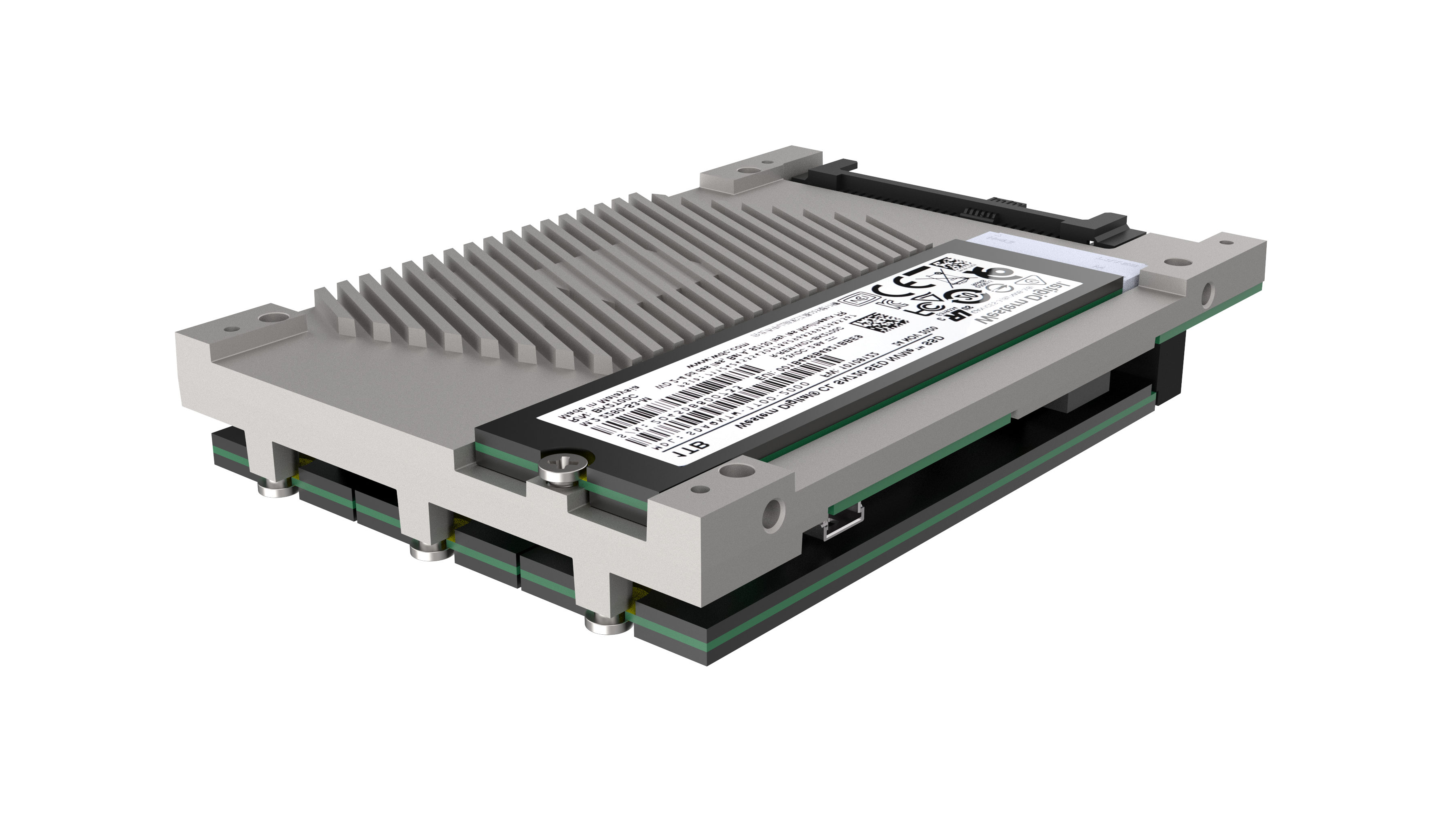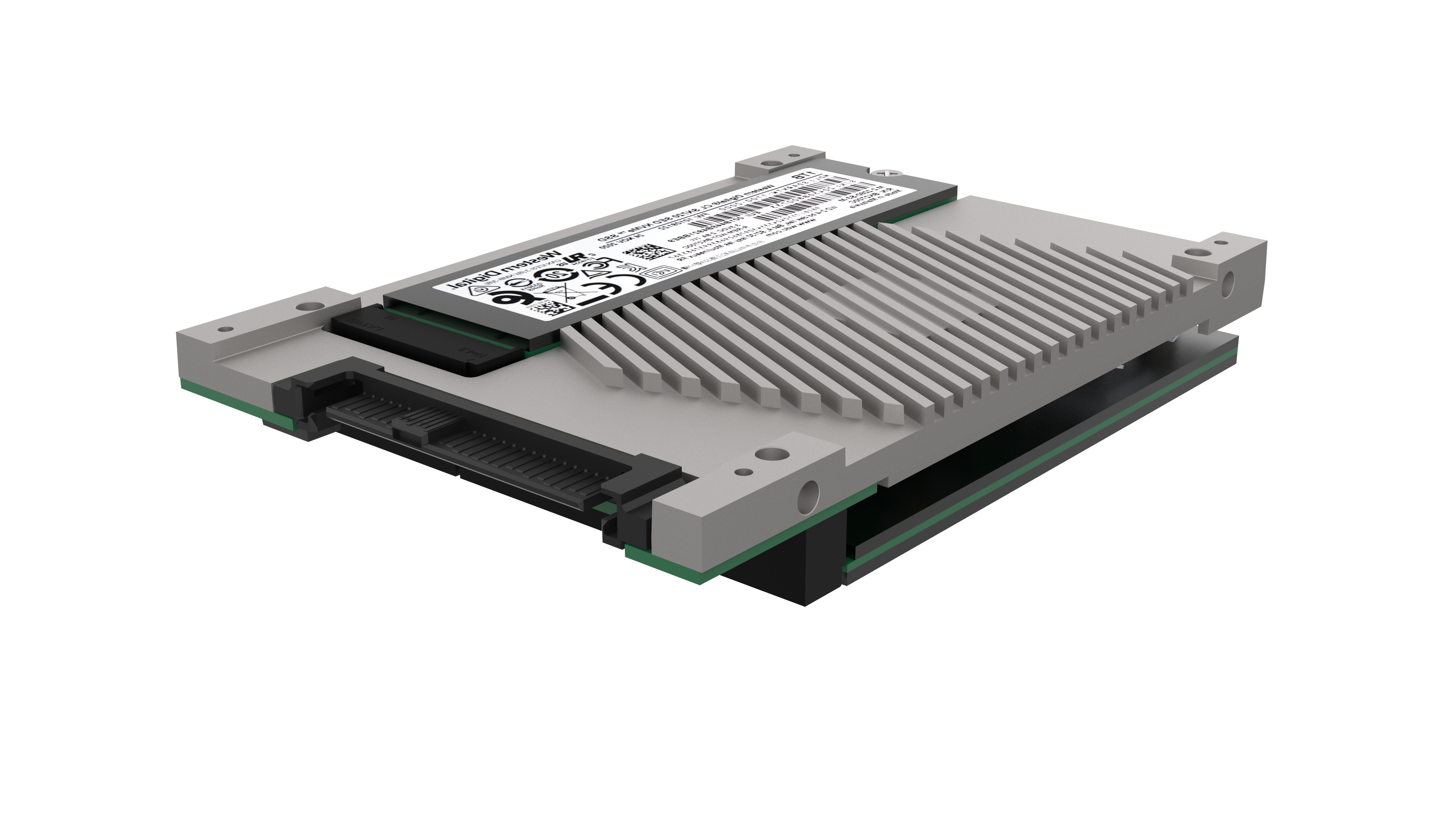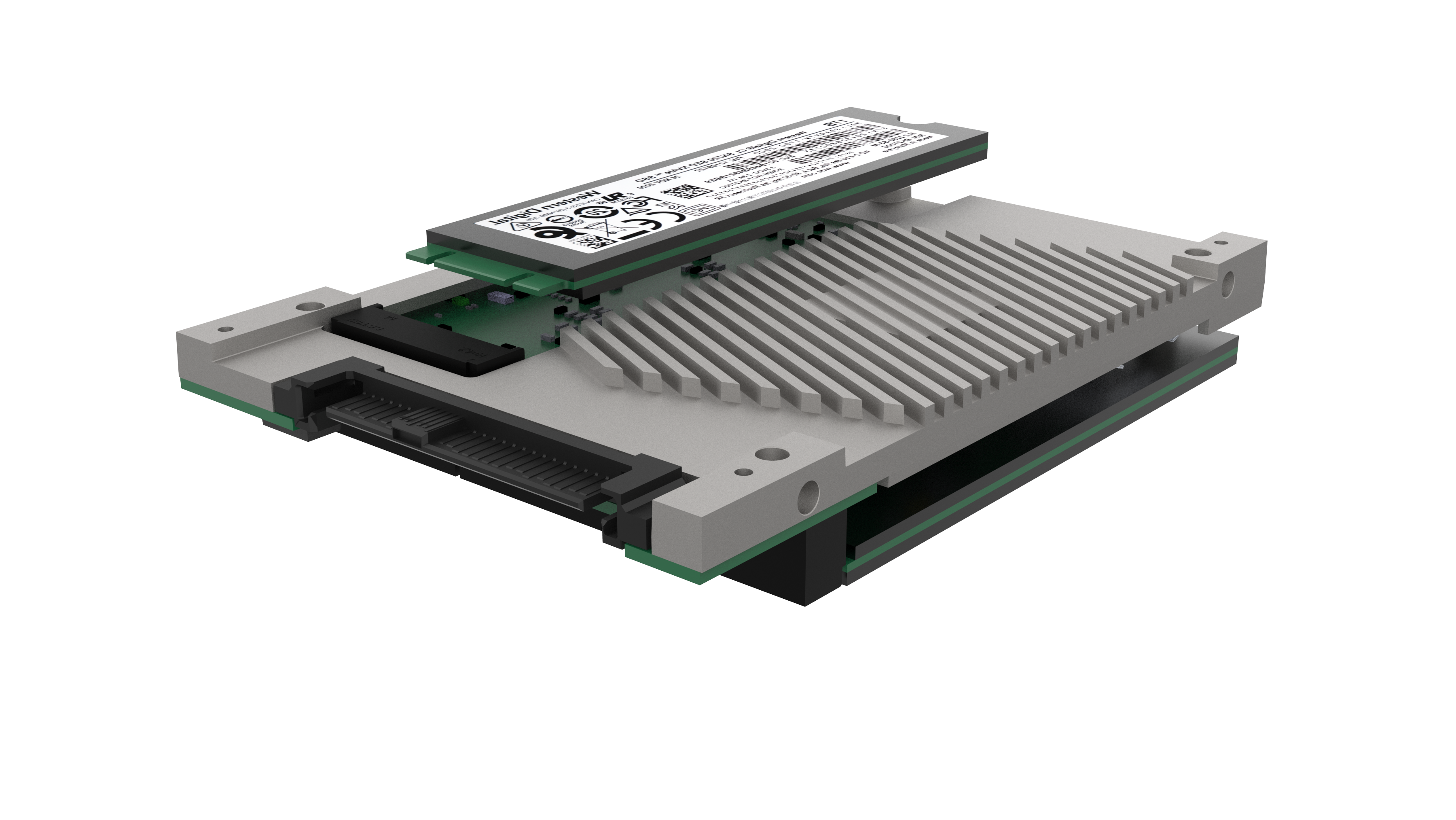 It is designed to provide extremely high read and write performance to the host over a x4 Lane PCIe Gen 3 U.2 connection. The use of M.2 drives provides a lower cost solution than equivalent U.2 drives with exceptional performance.
M.2 Drive Support
The carrier is designed to support VES® certified M.2 modules in the 2280 format. These drives are selected based on their exceptional performance and thermal behavior.
Drive Management
The drive can be managed in-band over the PCIe interface via the PCIe management driver. It can also be accessed via the SMBus interface on the U.2 connector (if available).
Data Available: Performance counters, U.2 drive temperatures, FRU information, M.2 VPD, M.2 temperatures, and M.2 SMART data can all be accessed using these interfaces.
Dual Port Mode
Dual porting of the drive is supported with a custom PCIe driver. This permits the partitioning of the M.2 drives between two CPUs and fail-over behavior.
Power Loss Protection
Enterprise level power loss protection is provided to permit in-flight data transactions to complete without any data loss.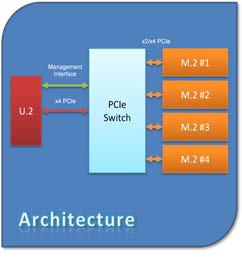 FEATURES
Safety Standards: UL 60950 & CSA 22.2-950
Environment Protection: RoHS & WEEE compliant