CLOUD NATIVE OBSIDIAN OVERVIEW
Cloud Native Obsidian (CNO) is a comprehensive, on-premises cloud storage solution based on Cloud Native architecture. As a distributed software-defined storage solution, CNO provides the durability and fault tolerance for today's always-on data center. Highly scalable, vertically and horizontally, for both capacity and/or performance, our CNO storage solution can be infinitely expanded. Optimized with multi-protocol support, CNO provides the flexibility to deploy across many of the most demanding IT use cases.
CNO simple storage management makes the adoption of cloud-native services pain-free while letting you focus on your business strategy and achieving faster time to market for your storage solutions. CNO provides local storage capacity with lower latency performance and no complicated storage tiers, when compared to Cloud based storage. CNO removes traditional RAID hardware constraints by simply allowing additional, qualified storage nodes to be added to the CNO clusters and providing a scalable storage lifecycle, under one cloud native storage manager.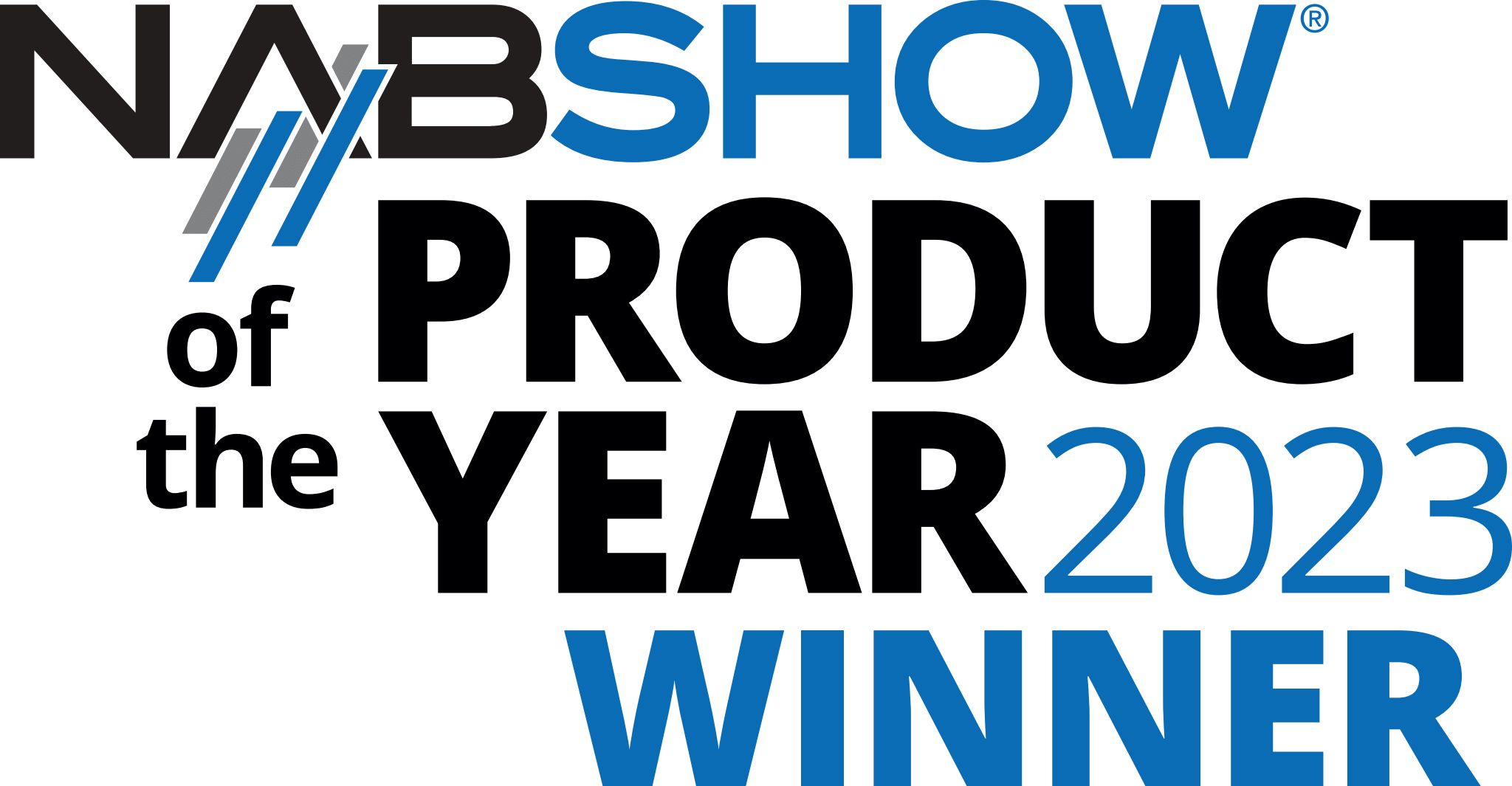 Cloud Native Obsidian Storage Framework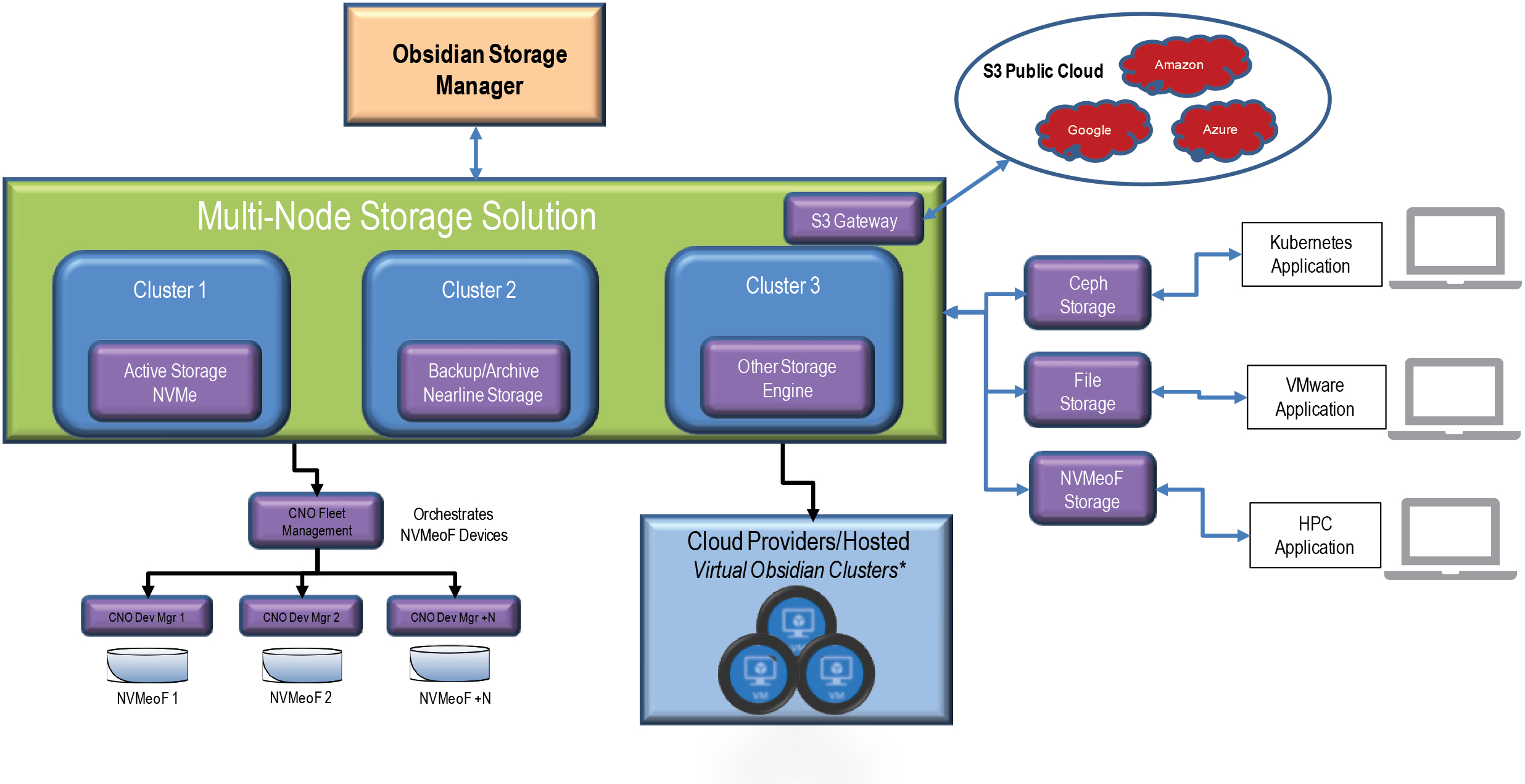 Cloud Native Obsidian Software Features
Simple
Single-Pane of Glass provides a simple and intuitive

cloud native

storage manager that helps eliminate the cloud complexity
Future-proof and No Boundary Storage Solution
Single Sign on for Administration
Seamless and Non-Disruptive Upgrade
Alerts and Monitoring of CNO Storage Clusters and All Storage Engines
Cloud integration with security features
Distributed and Secure
Resilient, Fault-Tolerant and Distributed Software Defined Storage Solution for Maximum Uptime
Erasure Coding or Replication Support for Superior Data Protection
Durable with data protection and distributed clusters
Complete Immutability
Data Protected From a Ransomware Compromise
Scalable
Optimized and Dynamically Scalable for Both Capacity and Performance
Hybrid HDD/SSD and NVMe Web-scale Storage Solutions
Future-proof by Adding New Storage Generation and Still Managed Under a Single Storage Manager
Flexible
Enterprise Scale File Services (S3 Object Storage, NFS V3 and V4, SMB File Sharing Support)
Microsoft Active Directory (AD) Support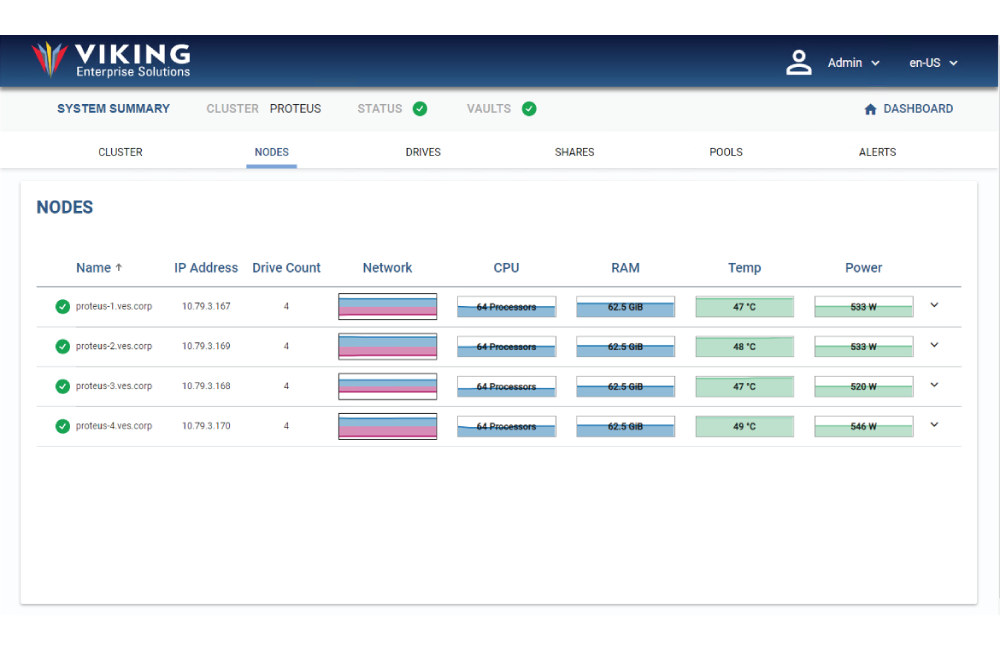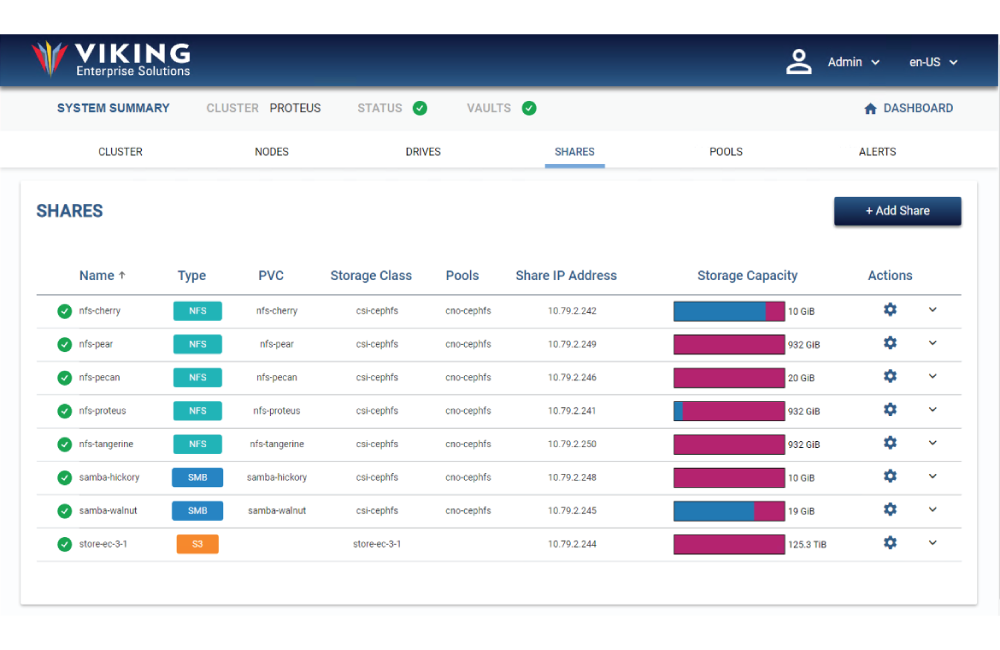 Reduce Object Storage Latency and No Additional Fees Required
Private cloud, local S3 compatible buckets with always ON access
Fast and lower latency access to data
No cache servers required
Fault-tolerant storage architecture with no local recovery required
Ransomware protection with object locking support
On-premises IT control and compliant
Scale as you grow
Future proof with the latest hardware technologies
One central storage management interface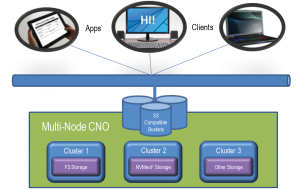 Faster Backup and Recovery of Data
Multi-protocols support
Snapshots and replication for quick recovery
Shorten backup windows
Ransomware protection with object locking support
Gain faster access to recovery data
Scalable as you grow
Best media to replace tapes
One central storage management interface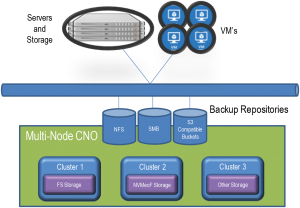 Consolidate with Simple and Scalable Multi-Protocols Support
Fault-tolerant storage architecture with no local recovery required
Simple single name space file sharing
Faster general files access
Ransomware protection with object locking support
Snapshots for quick recovery
Massively scalable as you grow
One central storage management interface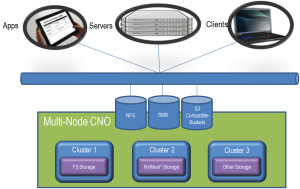 Obsidian Storage Management
Simplify storage management with secure anywhere and anytime access and control
Manage unlimited number of Obsidian clusters with a single pane of glass, Obsidian Storage Manager
Intuitive with full-control for the whole Obsidian storage infrastructure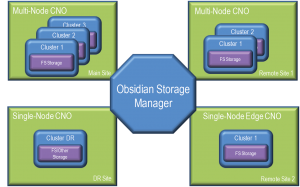 Cloud Native Obsidian Hardware System
Density-optimized 2U rack server with high speed networking, I/O and four compute modules per 2U chassis. Each compute module supports up to two 2nd Generation Intel® Xeon® processors per module and up to 16 DDR4 DIMM slots per server board (eight DIMMs per CPU). Each CPU supports up to 165W processor TDP for high performance workloads in a 2U air-cooled chassis. Serviceability benefits include support for hot-swappable compute modules, storage and power supplies.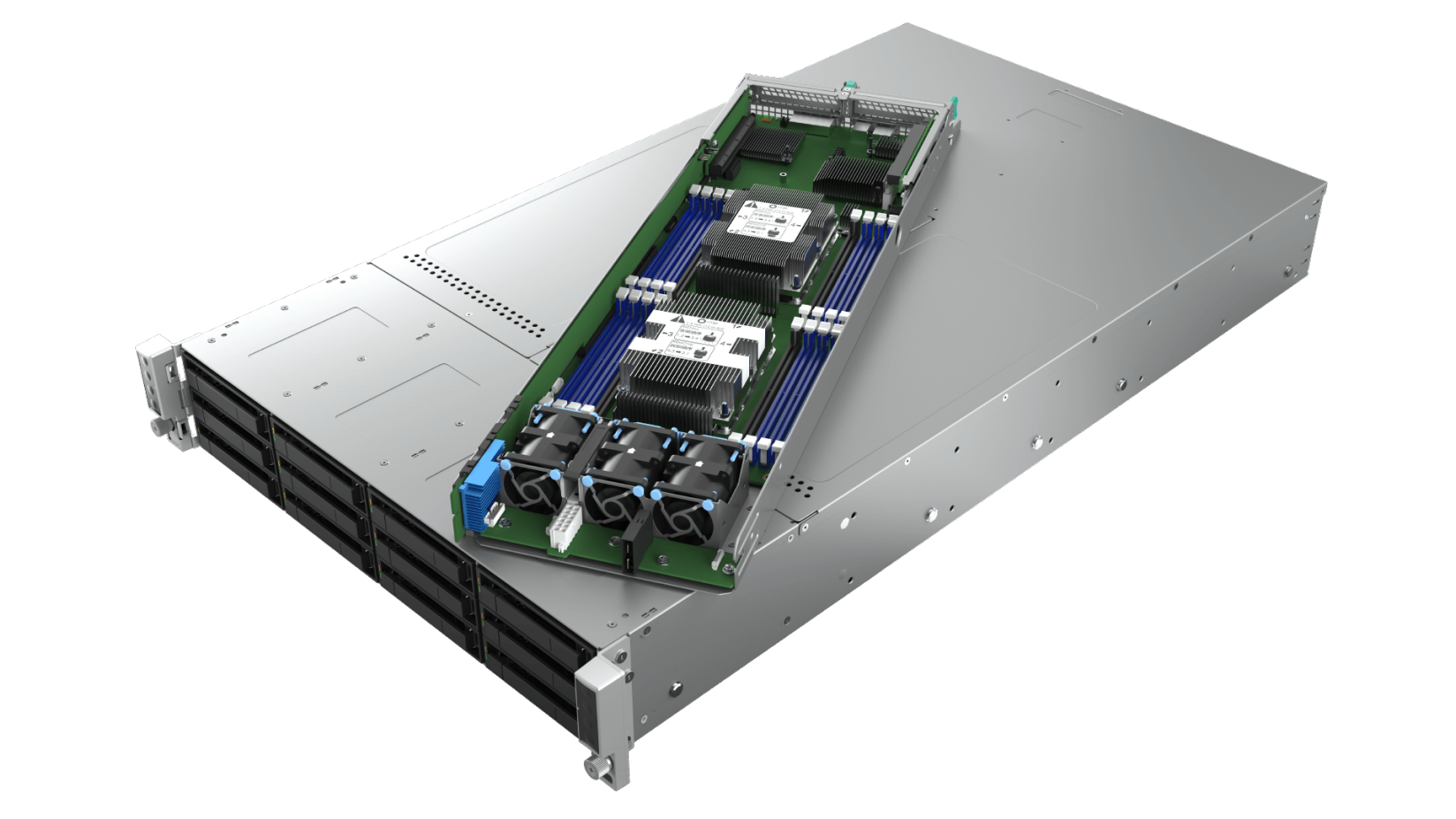 Interested in this product solution?
For more information about this product solution, please email us at channel@vikingenterprise.com or call us at +1 (855) 639-7838