MEMORY & STORAGE SOLUTIONS
In the field of Memory engineering, Viking Technology specializes in Non-Volatile DIMMs (NVDIMM), Solid State Drives (SSD), and DRAM solutions. With a breadth of products that spans embedded flash solutions such as eUSB, Secure Digital (SD), mSATA, SlimSATA, and M.2 SSD to enterprise solutions such as NVDIMM Persistent memory along with 2.5in & 1.8in SATA/PCIe/NVMe/SAS SSDs. Viking Technology also offers one of the most comprehensive lines of DRAM solutions spanning from DDR4 to legacy support of DDR1 in every form factor both standard, ultra small, unique, and custom designs.
LEADER IN MEMORY & STORAGE TECHNOLOGIES
From Persistent Memory technologies (DDR4 NVDIMM, MRAM, ReRAM) to DDR4 memory modules, to Flash Solutions, Viking Technology has all the memory and storage solutions required for every application.
NVDIMM

Viking's (NVDIMM) DDR4 Non-Volatile DIMM, delivers both performance and reliability to enterprise applications. This non-volatile memory module has been designed to be integrated into NVDIMM enabled servers via DDR4 DIMM sockets and designed to preserve critical data in the event of a power or system failure.
Viking's NVDIMM enables the host system to recover from a failure event with simplicity and ease. As well, NVDIMM technology can be utilized to enable storage utilization at the speed of DRAM with the persistence of NAND.
STORAGE (FLASH/SSD)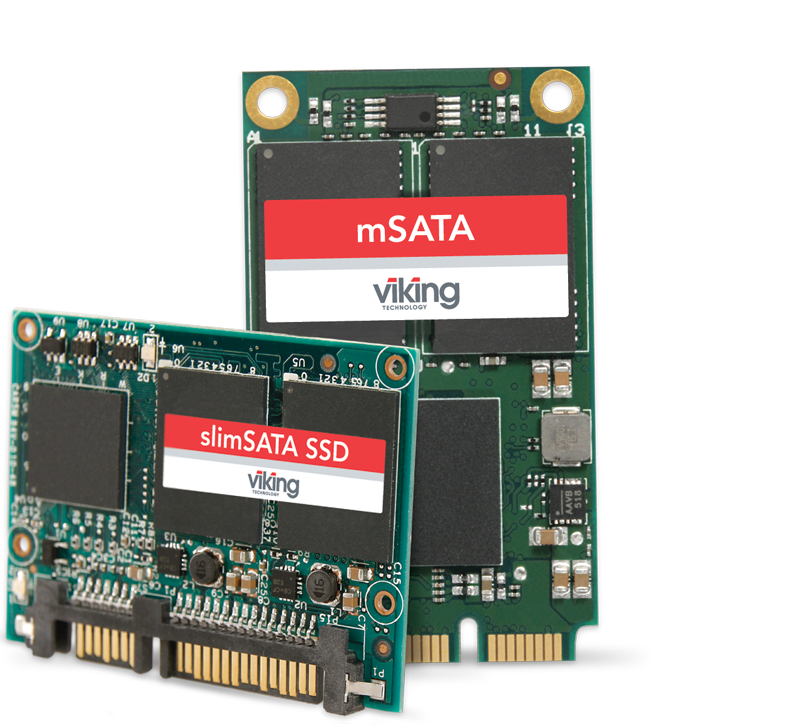 Viking Technology offers a wide portfolio of Flash & SSD storage solutions that comes in a variety of form factors such as 2.5in, 1.8in, M.2, slimSATA, mSATA, eUSB, USB FlashDrives, SD, microSD and custom build.
DRAM
From enterprise to Embedded to network infrastructure, OEMs from around the world trust in Viking Technology's DRAM modules and technology. Viking has more than just a long history of supporting OEMs with edging lead DRAM technology but also provides its customers with legacy support. With the industry's broadest offering of standard DRAM modules, specialty modules, and small form factor modules, Viking is not only a provider of high-quality memory but a partner in DRAM technology.