Data Center Server & Storage Platforms.
Viking Enterprise Solutions (VES) designs, manufactures, and sells leading edge off-the-shelf and customized server and storage platforms for datacenters and enterprise markets. VES has over 25+ years of OEM design expertise in the high-performance, high-density server & storage marketplace with strategic partnership alignment to major Cloud Service Providers (CSPs).
VES platform specific configurations:
Standard Hardware (JBOD, Storage Server, HDD/Flash, NVMeoF/NVMe Storage Server)

Cloud Solutions

Appliances/Solutions

Streaming Video Solutions

All-Flash & Hybrid Storage and Servers

NVMe Flash-based Storage, Servers and NVMeoF Platforms

Primary & Cold Storage Servers and Expansion Arrays
As a product division of Sanmina, a fortune 500 global company, VES is uniquely positioned to provide end-to-end hardware design and order fulfillment at a global scale with over 70+ global locations worldwide. VES is a key supplier and strategic partner to some of the top 10 CSPs in the world, providing unrivaled expertise and support.
QUICKEST CUSTOMIZATION
Design-to-Production Cycle
MANUFACTURING
Global Manufacturing Presence
---
UNPARALLELED PERFORMANCE
Scalability, Reliability & TCO
ADVANCED TECHNOLOGY
& TESTING
Extensive & Custom Test Support
IP DRIVEN & ENABLEMENT
Background & Acceleration IP Enablement
LEADERSHIP IN BULK STORAGE
Highest density (96 in 4U)
Lowest cost per slot
LEADERSHIP IN FLASH ARRAY
Highest density (60 2.5" drives in 2U)
Highest performance
NVMe and NVMeoF
A Division of Sanmina Corporation
Sanmina Corporation is a leading electronics contract manufacturer serving the fastest-growing segments of the global Electronics Manufacturing Services (EMS) market. Recognized as a technology leader, Sanmina provides end-to-end manufacturing solutions and delivers superior quality and support to OEMs primarily in the communications, defense and aerospace, industrial and medical instrumentation, multimedia, enterprise computing and storage, clean-tech and automotive technology sectors. Sanmina has facilities strategically located in key regions throughout the world.
More information regarding the Company is available at www.sanmina.com.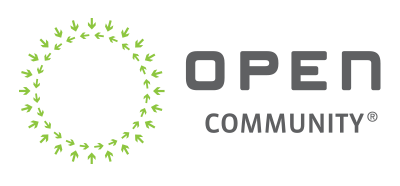 The Open Compute Project (OCP) is a collaborative community focused on redesigning hardware technology to efficiently support the growing demands on compute infrastructure.
The Open Compute Project (OCP) is reimagining hardware, making it more efficient, flexible, and scalable. Join our global community of technology leaders working together to break open the black box of proprietary IT infrastructure to achieve greater choice, customization, and cost savings.