JBOD STORAGE
Viking Enterprise Solutions (VES) HDD optimized Server & Storage platforms are designed for applications requiring large capacity JBOD storage such as storage expansion solutions, primary & cold storage, archival storage, and video streaming.
VES provides Cloud Service Provider and Storage Server OEM customers with advanced data center products including off-the-shelf and customized platforms with superior performance, density, reliability, and capacity.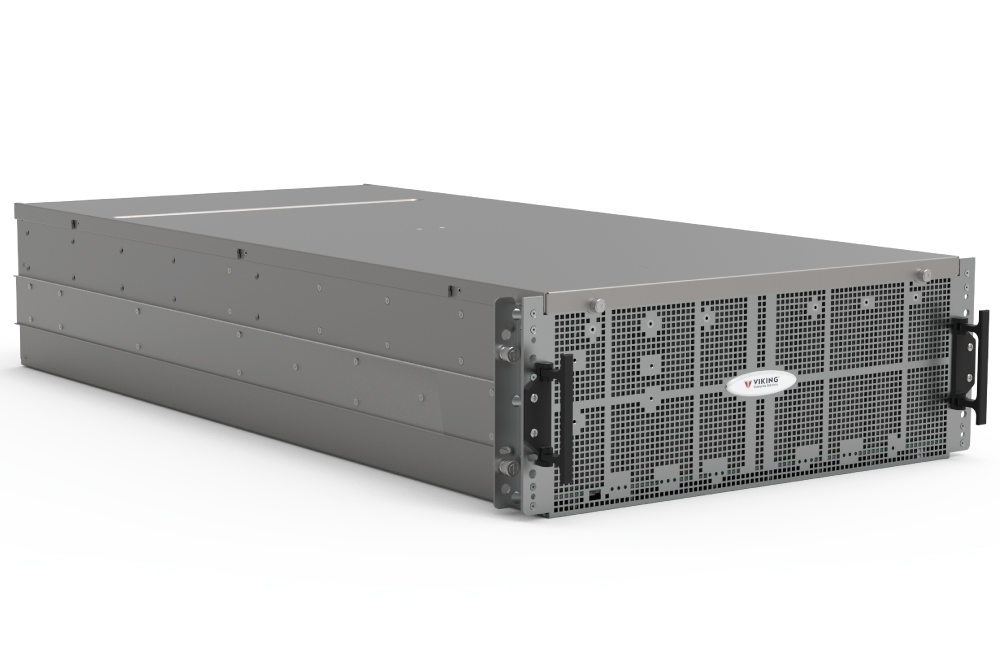 VDS41022
VDS41022 JBOD enclosure is a high-density SAS-4 data storage solution that packages 102, 3.5-inch HDDs running at 12 Gb/s SAS with two active 24 Gb/s I/O modules.