VDS41022
SAS-4 High Density, 102 LFF drives, High Availability JBOD
The Viking Enterprise Solutions (VES) VDS41022 High Density JBOD packages 102 3.5" hard disk drives (HDDs) at 12Gb/s SAS with two active 24 Gb/s I/O modules. SAS-3 version with 12Gb/s I/O modules is available.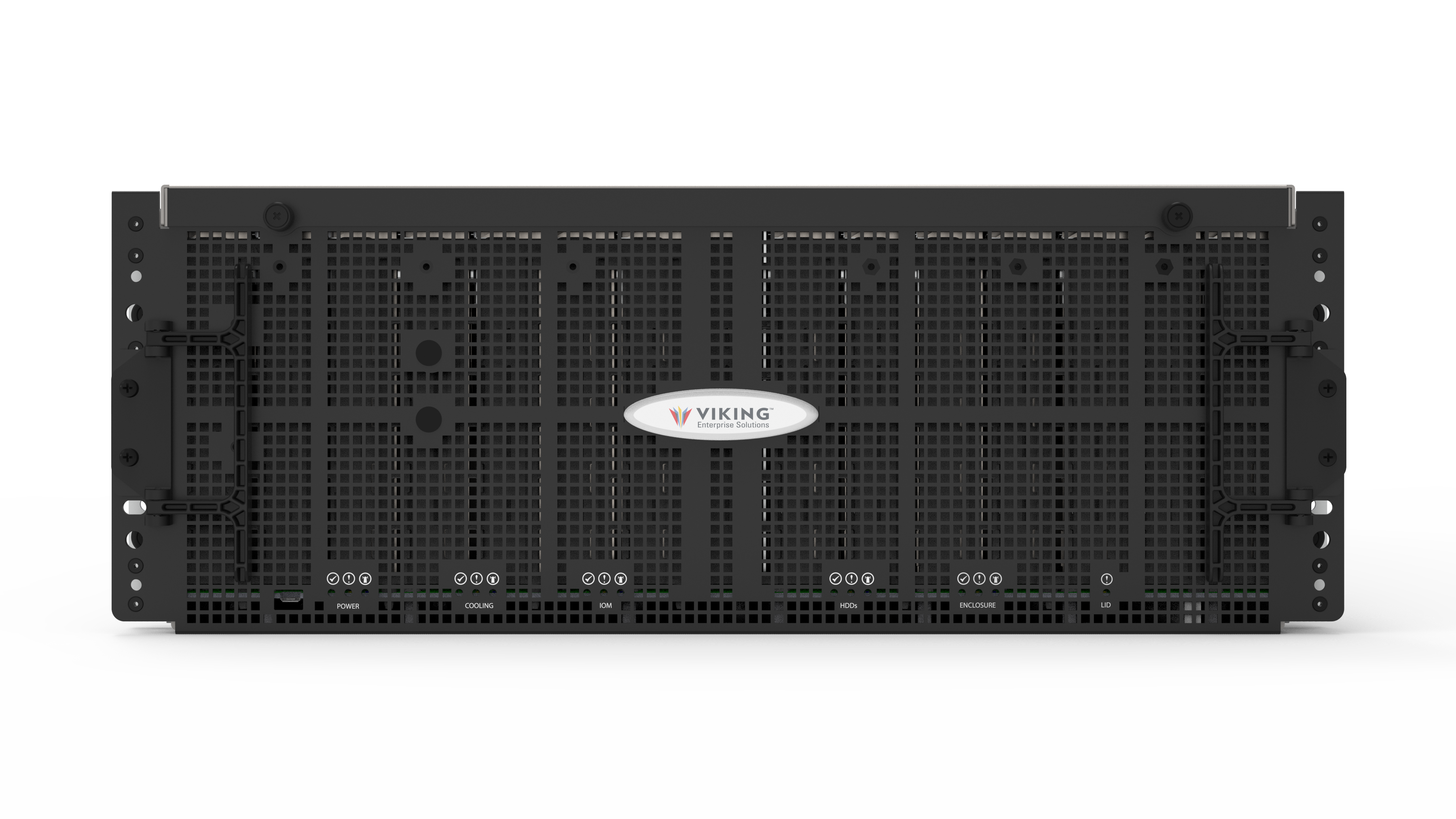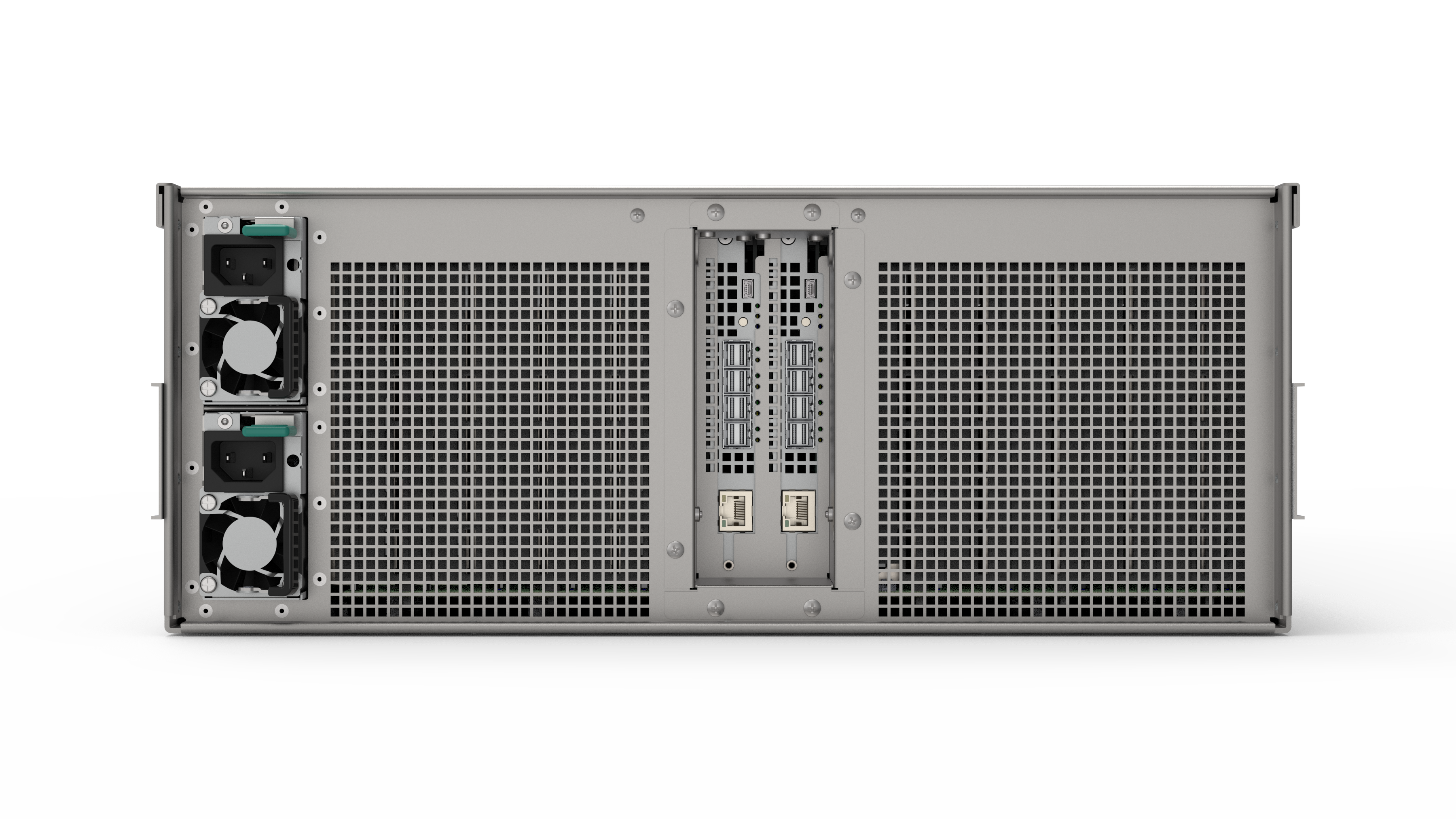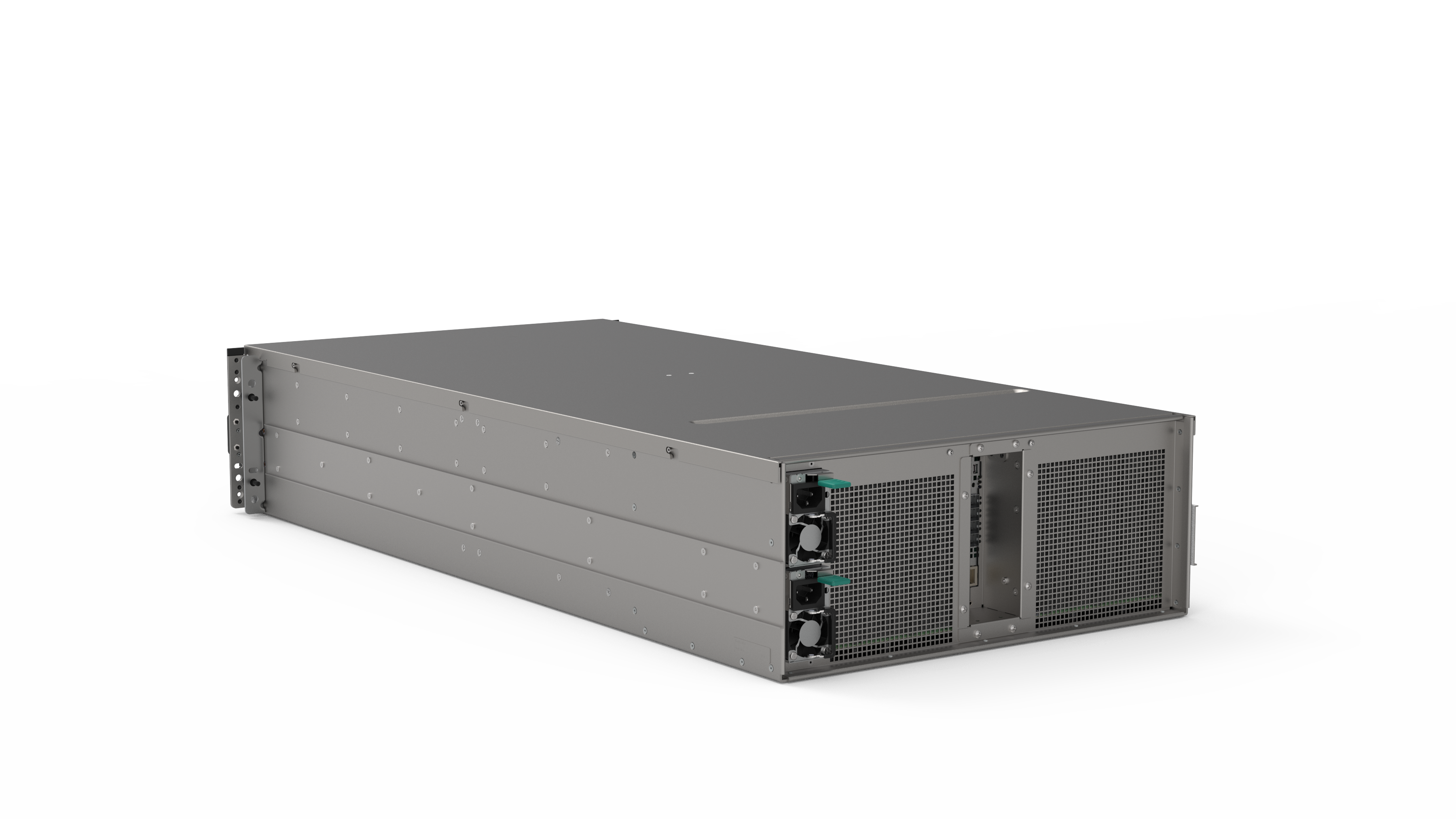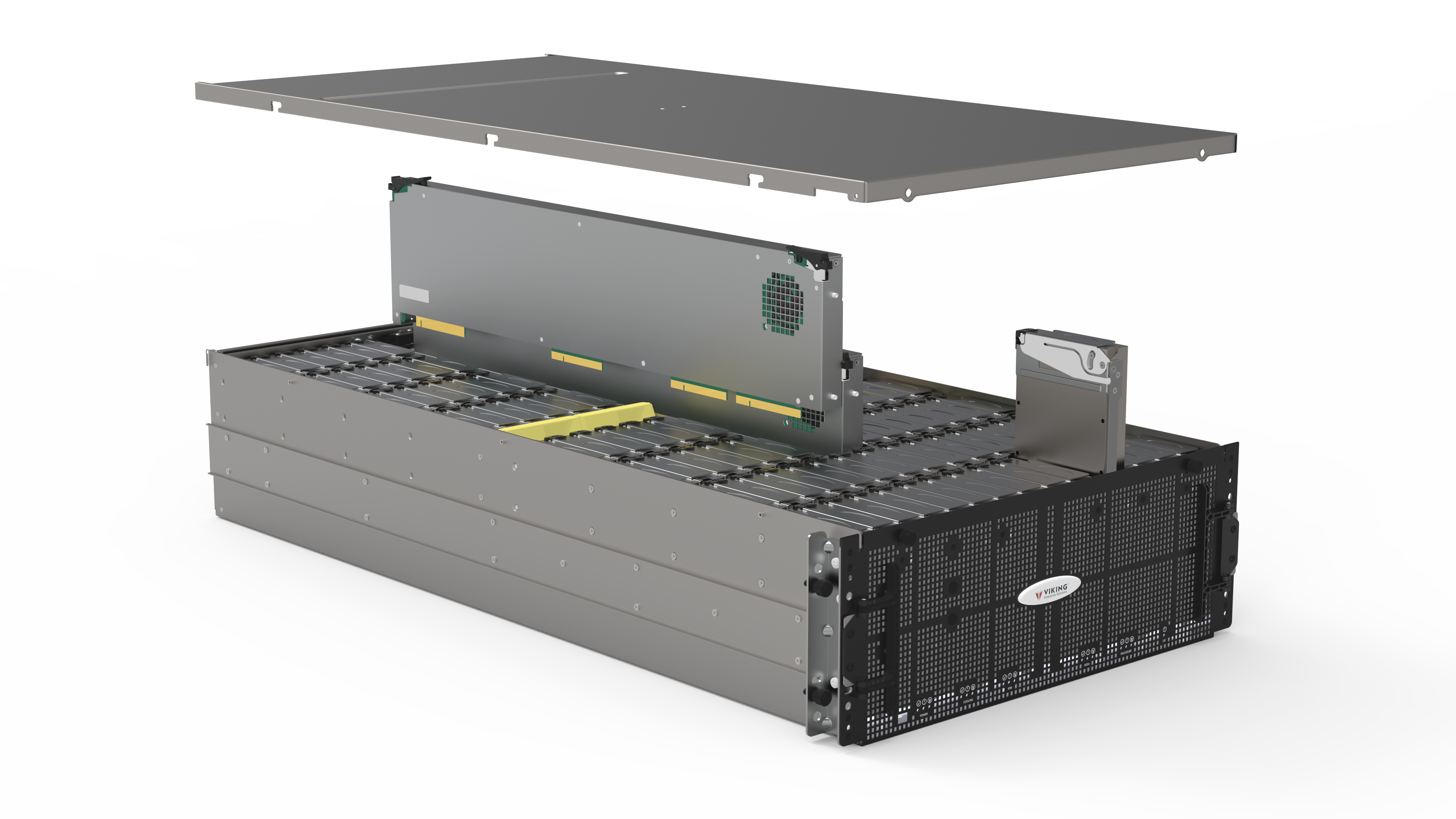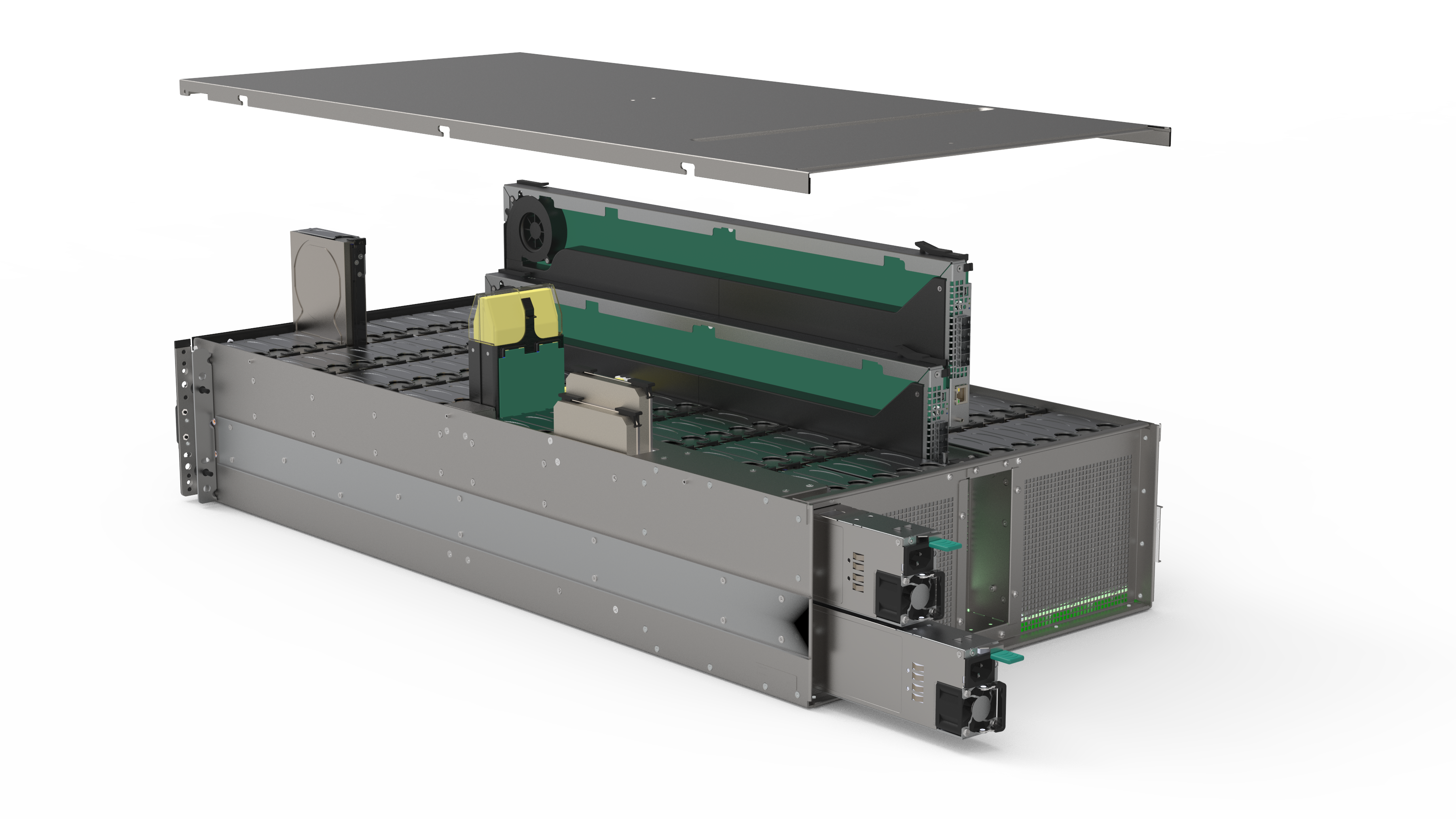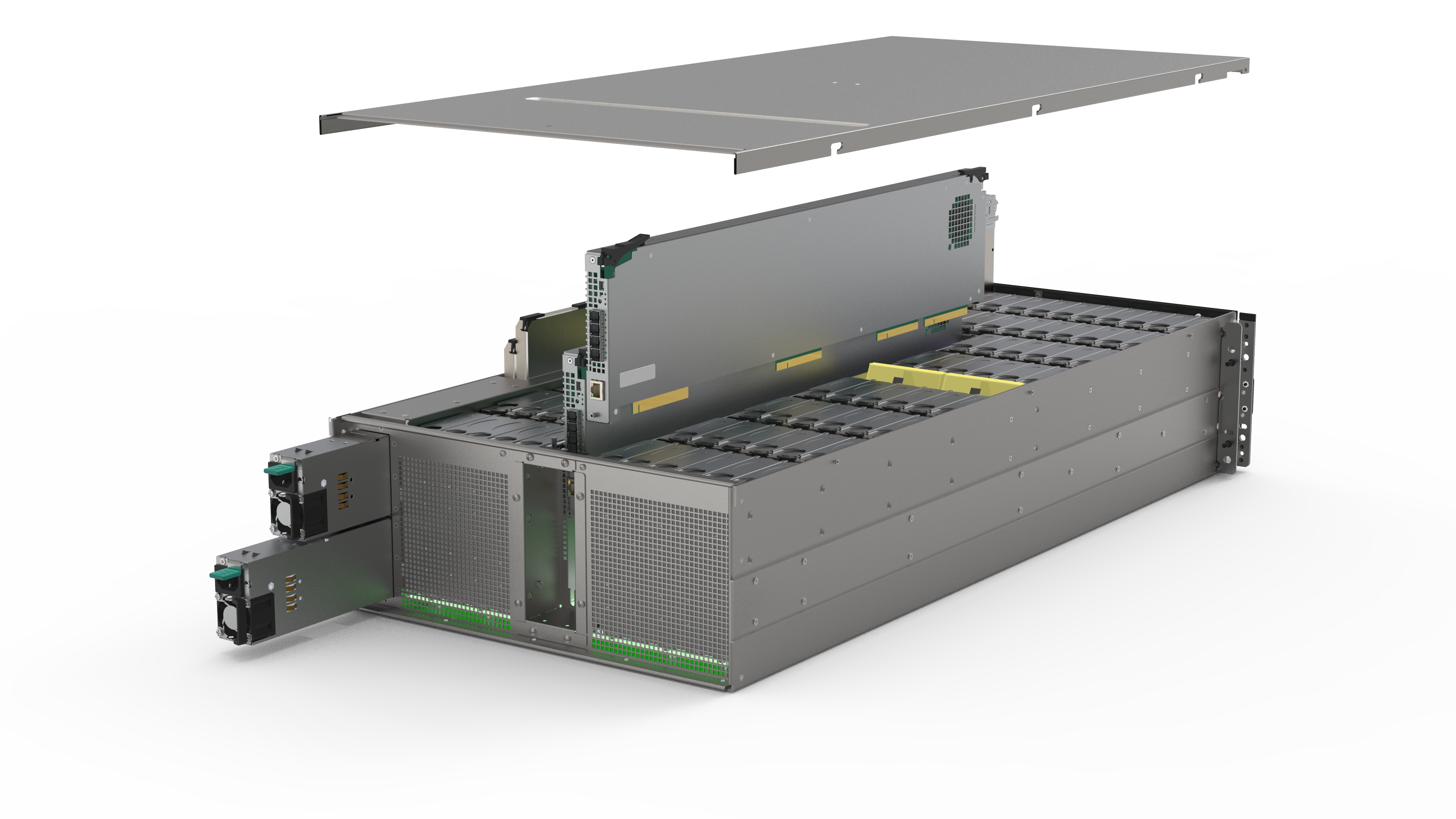 VDS41022-exploded-rear-left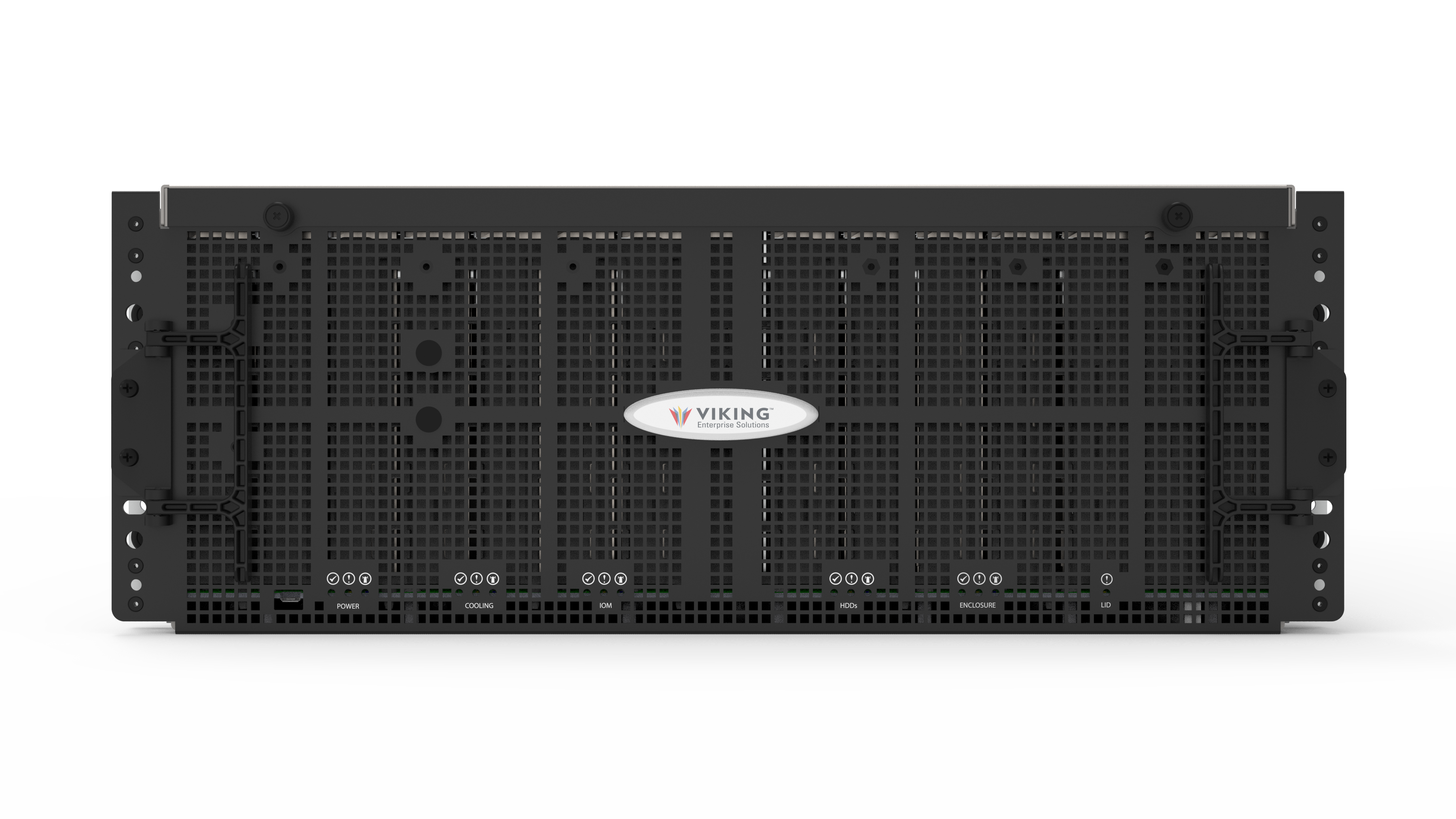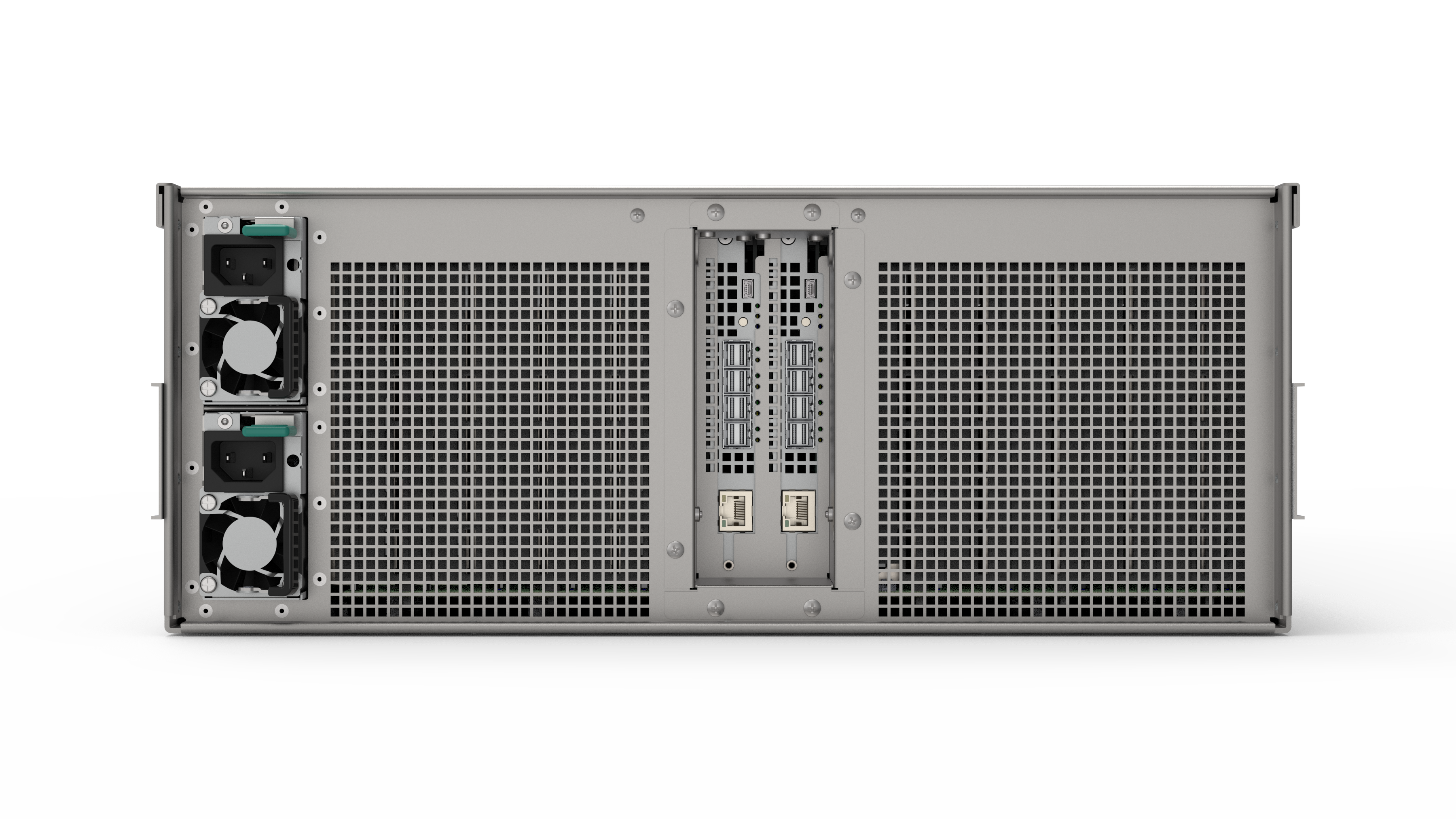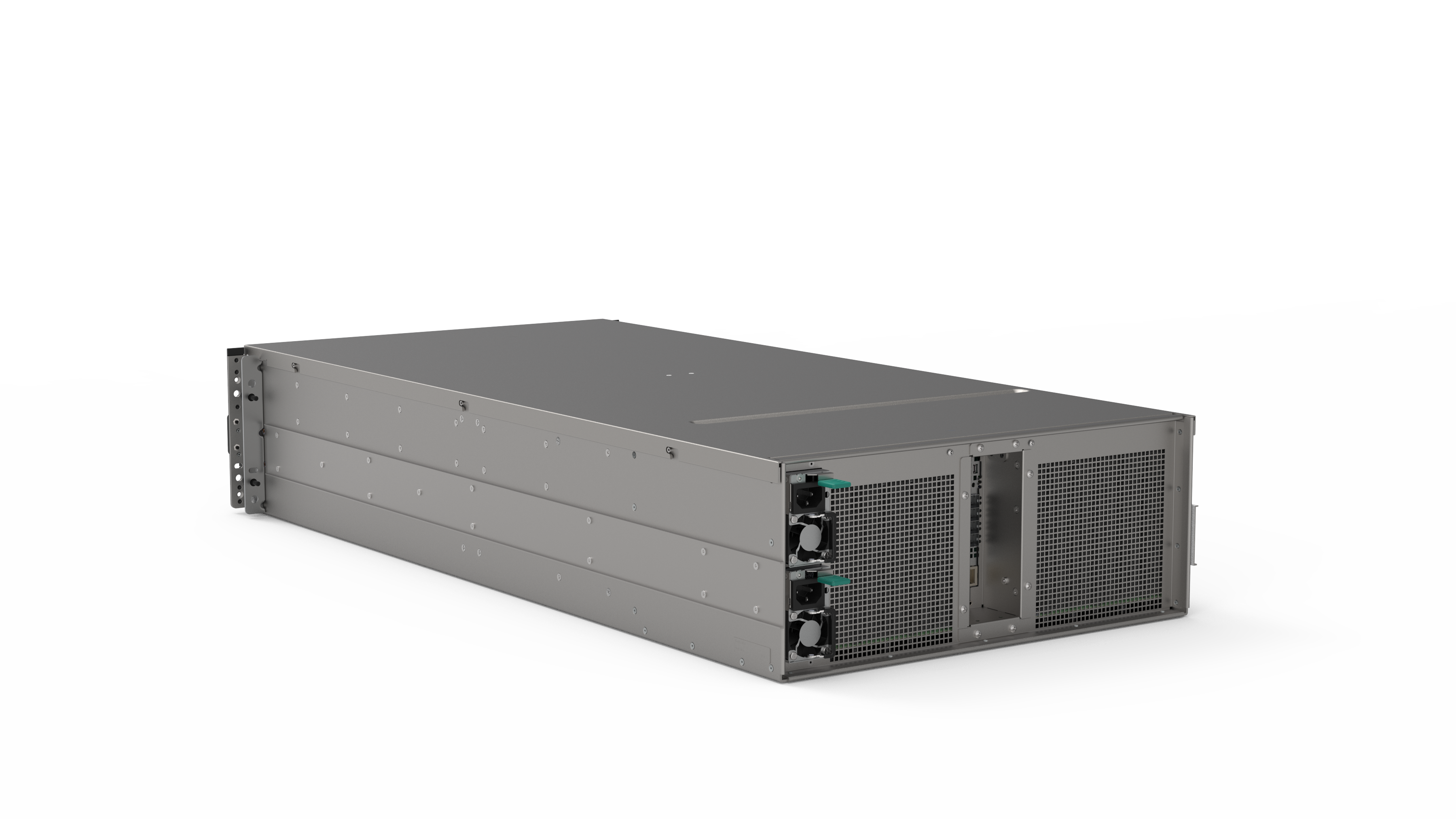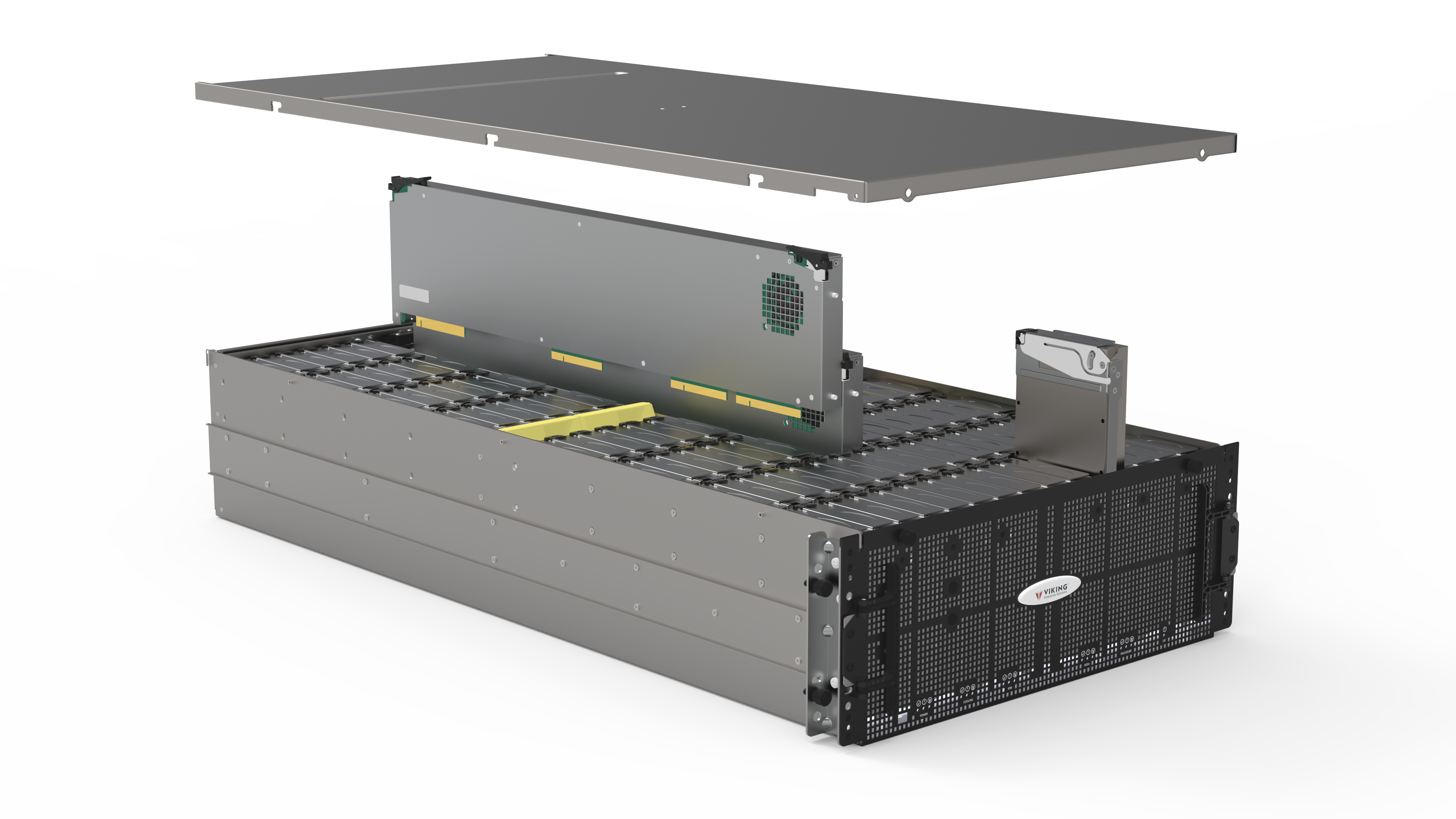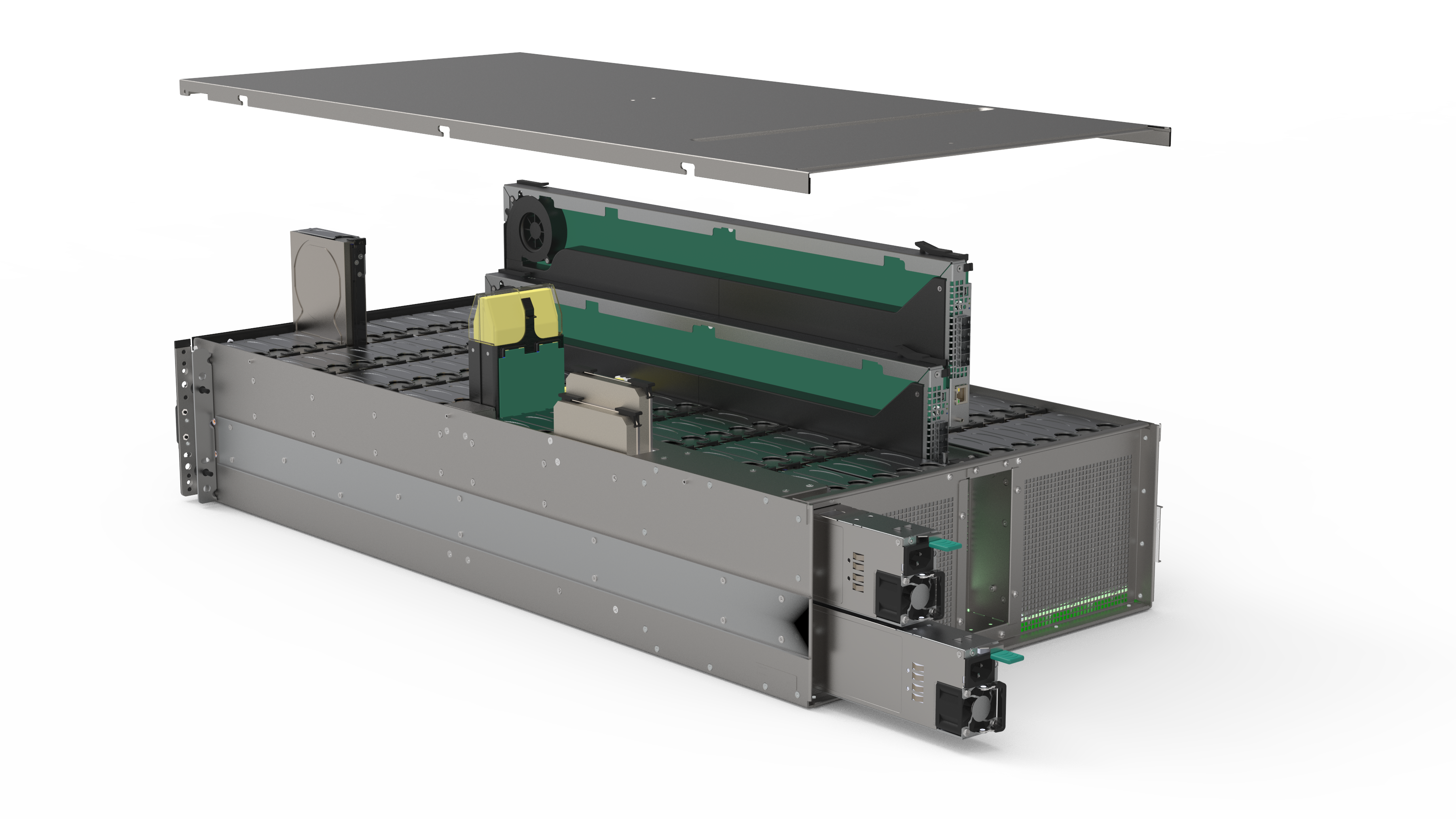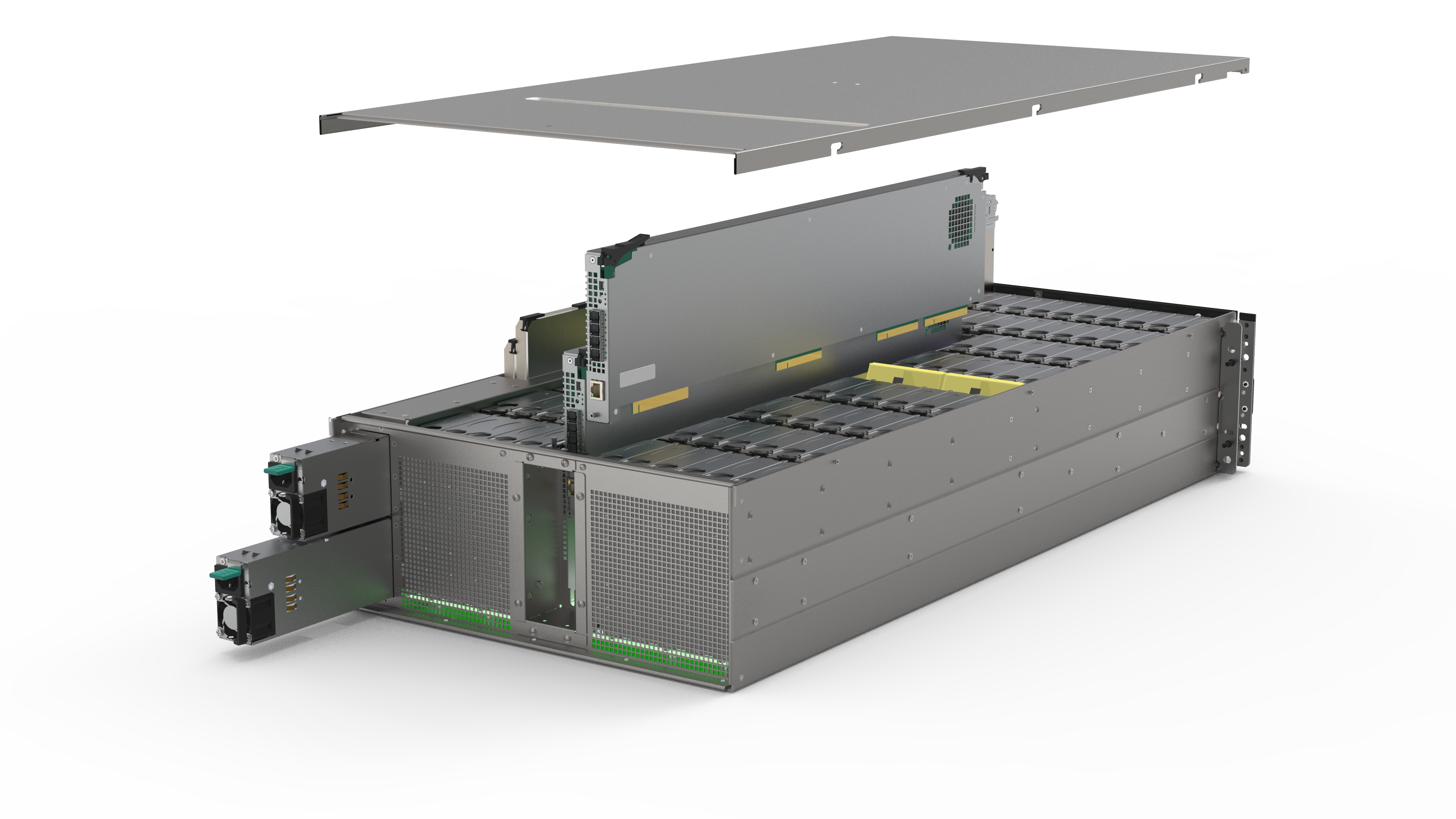 The enclosure contains two active I/O Modules (IOMs). The VES VDS41022 Storage JBOD offers best-in-class performance and capacity, space-saving density, "green" energy efficiency and high-availability of all active components. The VDS41022 fits into an industry standard 19" wide by 1.0m deep rack.
Applications Use Cases
The VDS41022 High Density JBOD was designed to enable vertical scaling of storage capacity in order to match the needs of a wide range of enterprise grade storage applications requiring full redundancy. The VDS41022 allows for expanding external storage in file, block and object storage format through a standard SAS interface between the JBOD and any standard storage server. The VDS41022 provides leading-edge high density, capacity, $/GB savings, and reduced footprint for even the largest of today's hyper-scale data centers.
FEATURES
Dual 24Gb/s SAS-4 I/O modules for failover keep the system fully operational even with a single IO module
Multiple drive partitioning/split-bus zoning modes
Hot-pluggable I/O controllers, fan modules & redundant, high efficiency, advanced power modules & 5V regulators
SFF-8674, 24 Gb/s SAS-4 expansion ports
Modular design increases product configuration flexibility
Standard chassis customization & branding available
SAS point-to-point connectivity isolates drive failures, increasing reliability & fault tolerance, while improving performance
SAS daisy-chain expansion to additional storage arrays & other SFF-8674 SAS compliant host/expansion ports
Single SAS 4.0 I/O module configuration is available, featuring four 4-wide, 24 Gb/s mini SAS HD ports and support for 12 Gb/s-6 Gb/s SAS and 6 Gb/s SATA drives
ADVANTAGES
Provides exceptional performance and scalability for today's high density JBOD storage environments
High Density 12 Gb/s LFF HDD
Very High Density SAS-4 Connected Enclosure – supports 102 3.5" drives in a 4U chassis
Leading edge performance SSD arrays, SAS & NVMe
Leading edge high performance & high availability solutions
Industry leading cold storage & object storage solutions
Purpose built compute and storage platforms