NDS4603
High Density, 60 LFF drives, High Availability JBOD
The Viking Enterprise Solutions (VES) NDS4603 is an SBB-like, high density JBOD with 60 3.5″ hard disk (HDDs) with 12Gb/s SAS with two active 12 Gb/s I/O Modules.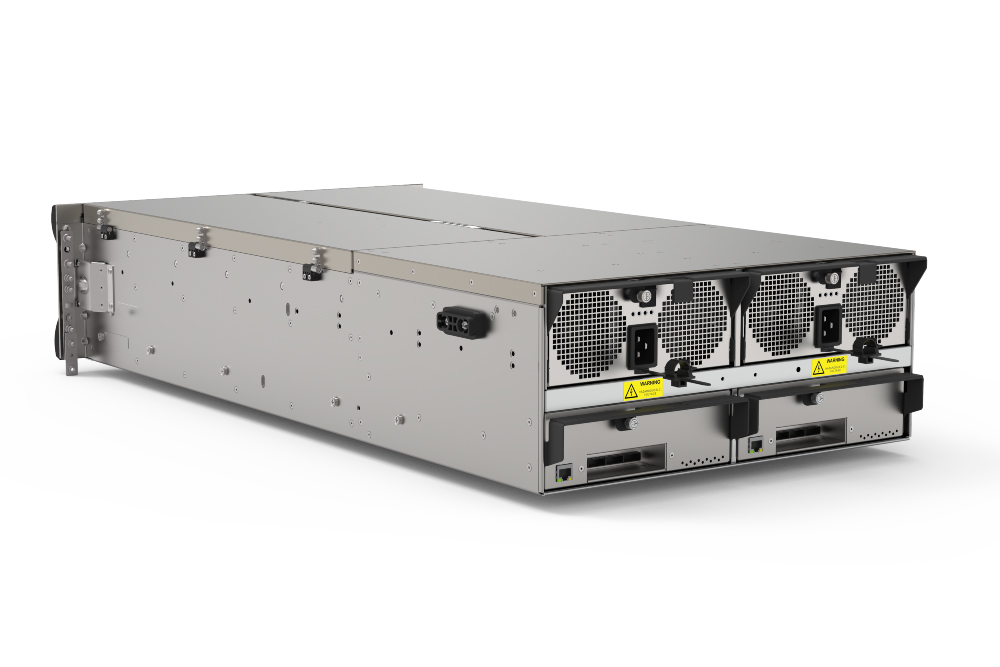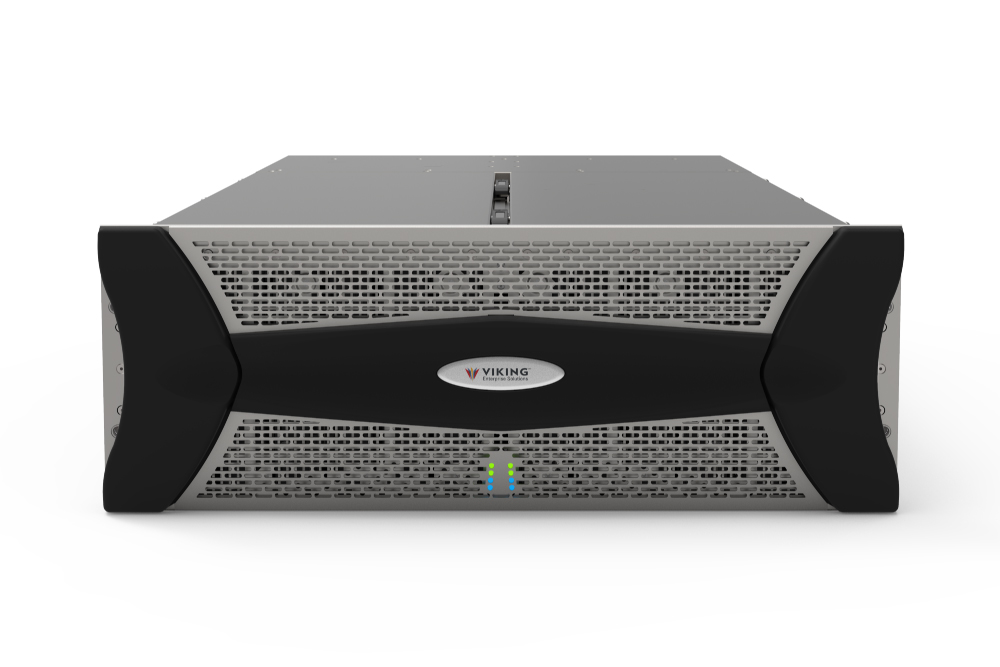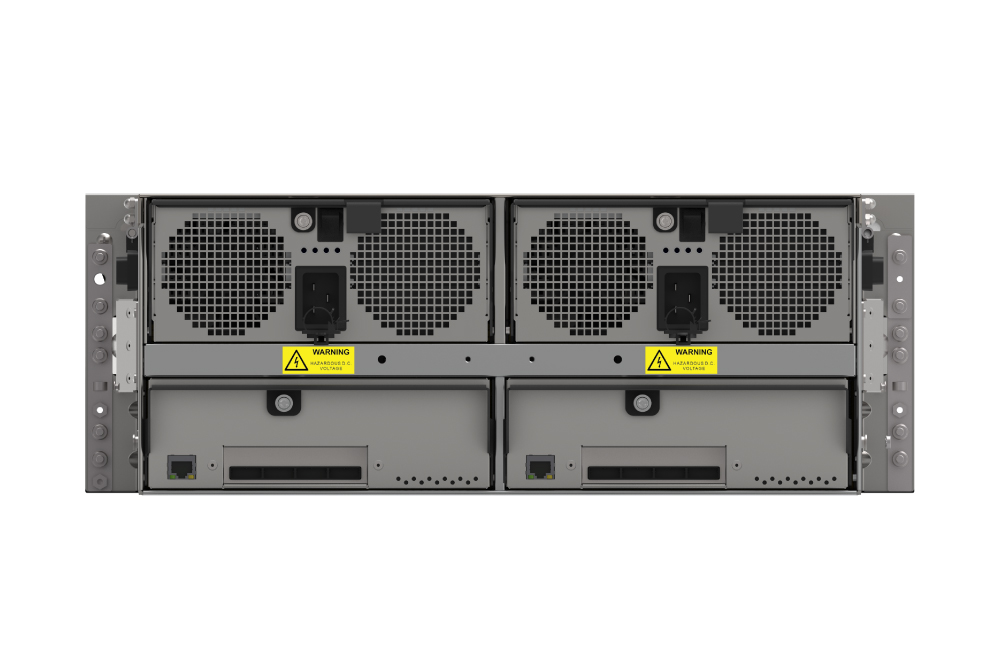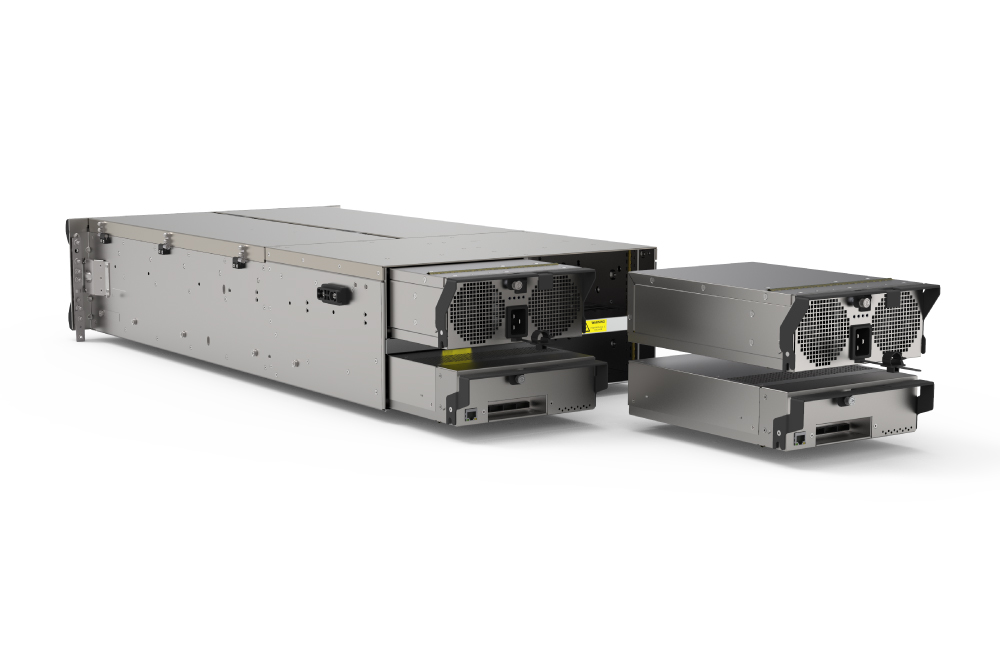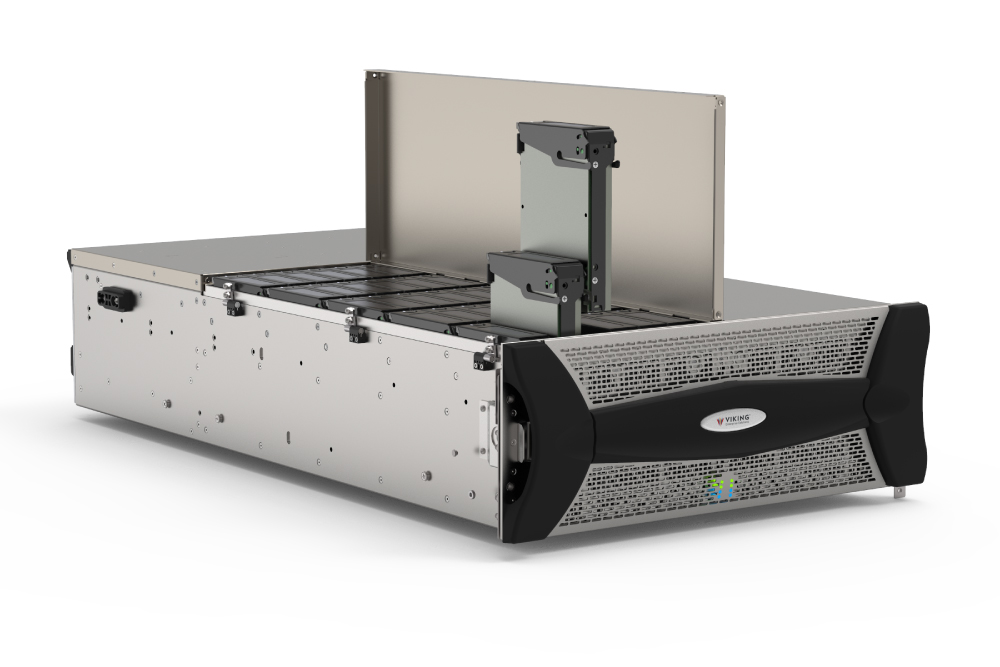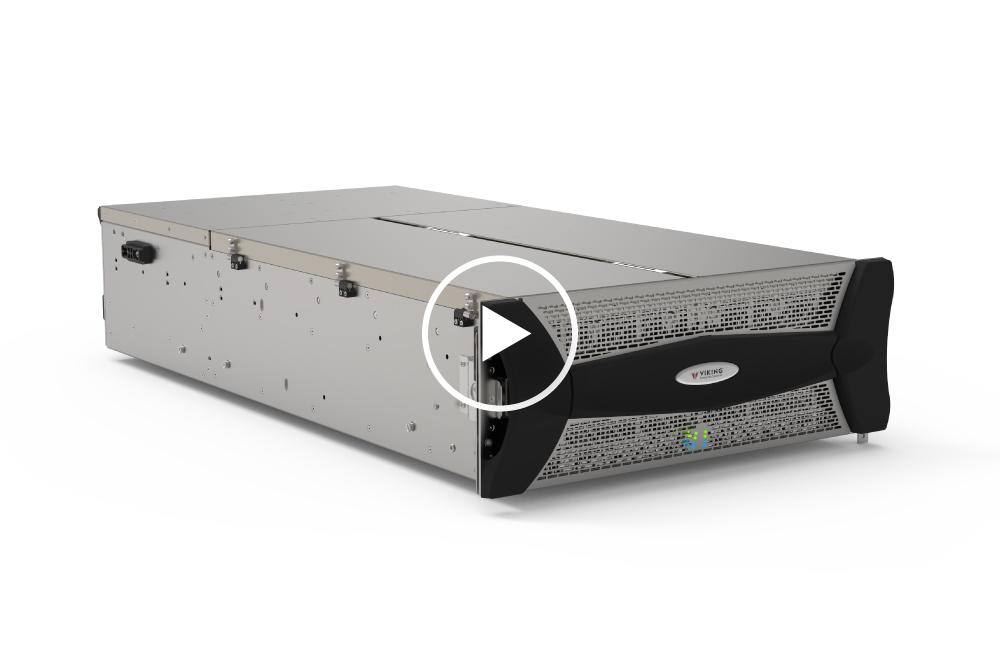 NDS4602-rear-exploded-full-out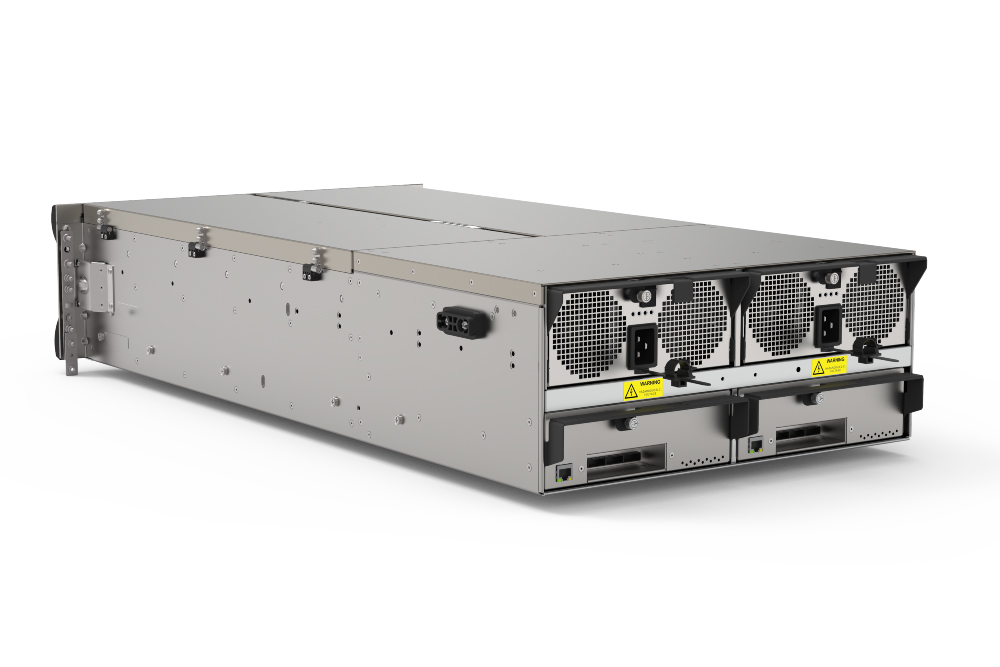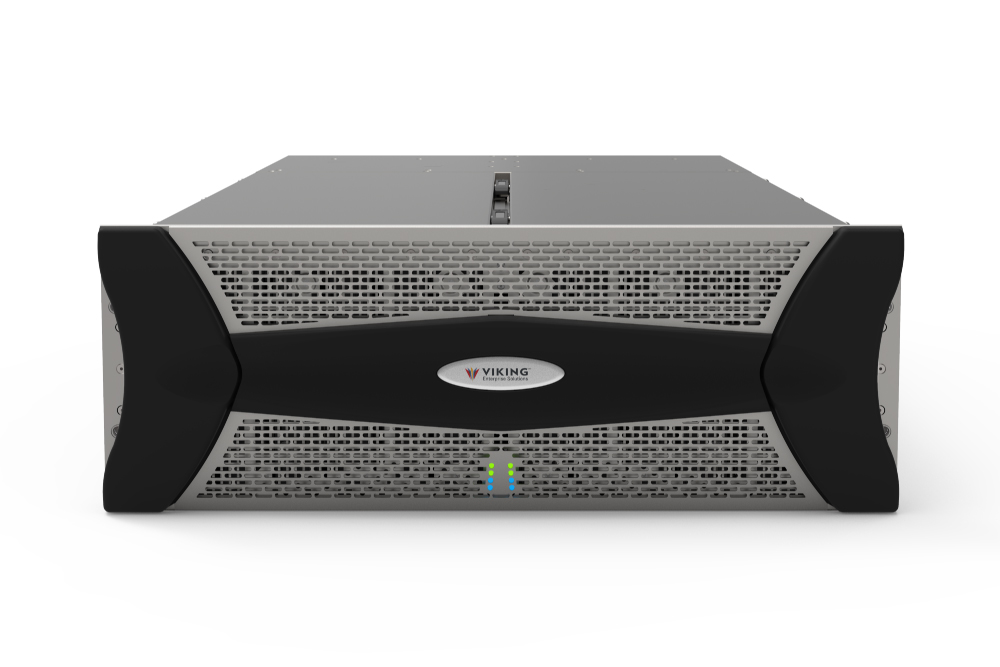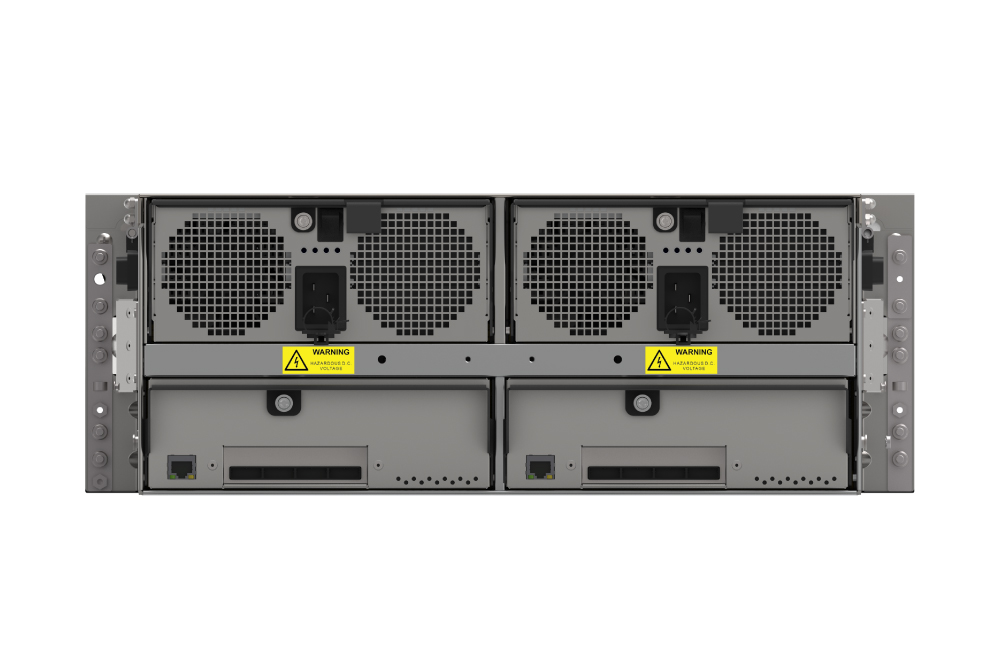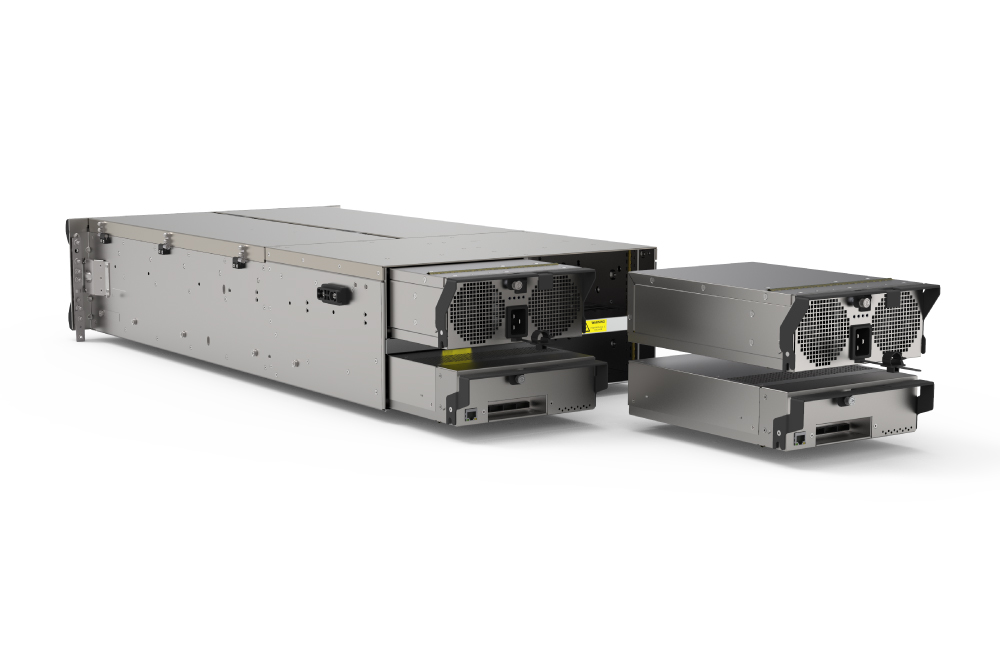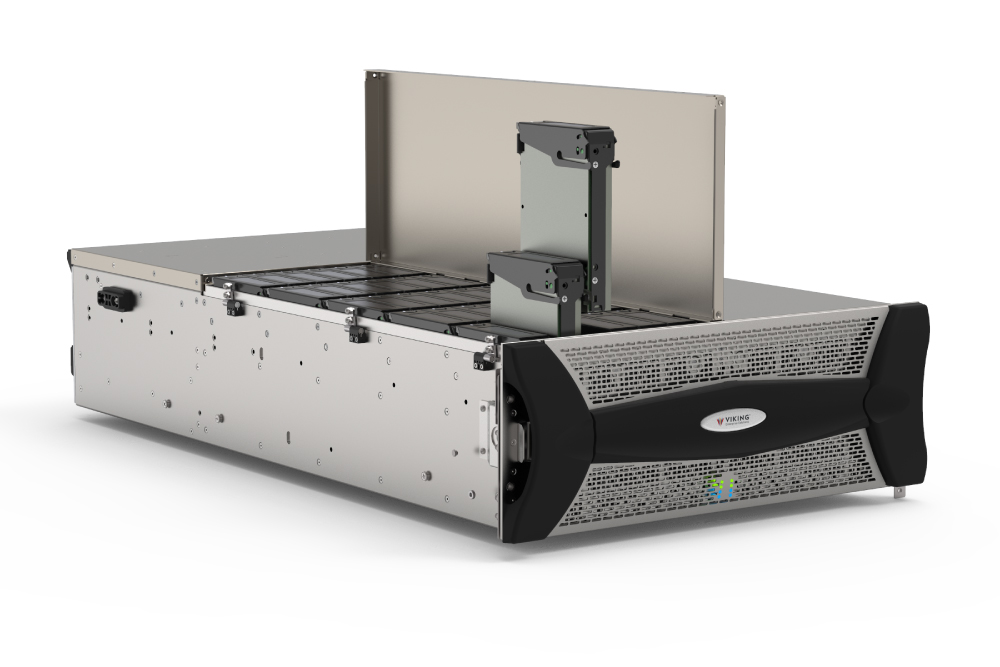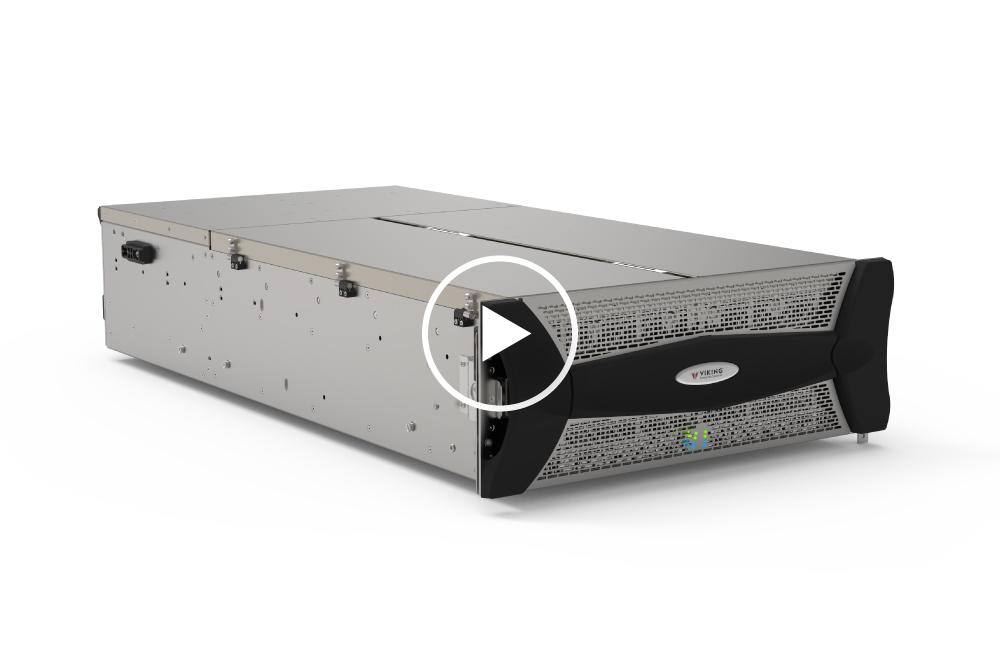 Today's business environment requires simple, easy ways to grow capacity as well as providing performance and scalability on demand. The Viking Enterprise Solutions (VES) NDS4603 High Density Storage Enclosure enables 3.5" or 2.5" SAS/SATA hard disk drive (HDD) and solid state disk (SSD) device connections in a mixed environment. Target device communication and management is enabled via standard serial attached SCSI (SAS 3.0) protocol with enclosure services linked via SES firmware.
The VES NDS4603 Storage Enclosure offers best-in-class performance and capacity, space-saving density, "green" energy efficiency and 24×7 high-availability redundancy of key components.
The NDS4603 fits into an industry standard 19" rack / 1 meter rack. Its flexible configuration allows it to be deployed in a variety of applications.
FEATURES
Full-featured robust 12Gb/sec high-performance SAS 3.0 storage enclosure
Operation with either single I/O controller or dual I/O controllers for redundant failover
Multiple Drive partitioning/split-bus zoning modes
Hot-pluggable I/O controller(s) & dual redundant high efficiency advanced supplies
SFF-8644 12Gb/sec SAS 3.0 host & expansion ports or expansion of up to 100Gb/s network interface
Flexibility to choose SAS or SATA drives to achieve the right performance, reliability & price
Modular design increases product configuration flexibility
Standard chassis customization & branding available
SAS point-to-point connectivity isolates drive failures, increasing reliability & fault tolerance & improving performance
SAS daisy-chain expansion to additional storage arrays & other SFF-8644 SAS compliant host/expansion ports
| | | | | | |
| --- | --- | --- | --- | --- | --- |
| HOST/EXPANSION INTERFACES | CAPACITY | REDUNDANT HOT-SWAPPABLE COMPONENTS | FIRMWARE | 4U RACKMOUNT ENCLOSURE | FAILURE NOTIFICATIONS |
| One or two VES SAS 3.0 I/ I/O controller modules per system, with each I/O module supporting 5x 12Gb/sec SAS 3.0 SFF-8644 ports | 60 drive capacity per 4U enclosure | Up to two SAS 3.0 JBOD I/O controller modules | SCSI Enclosure Services (SES) 3.0 based firmware | Dimensions: 7.0 in. H x 16.6 in. W x 34 in. D (17.7 cm H x 40.1 cm W x 864.0 cm D) | SCSI Enclosure Services (SES-3.0) over in-band interface & via LEDs |
| | | Two AC power supplies | | Weight with drives: 220 lbs (100 kg) max | |
| | | Two Regulator modules to provide hard drive power | | Standard Rackmount Rail Kit with integrated cable management | |
| | | Two independent AC power inlets | | | |
| | | Up to 60 Drives | | | |
| | | Two Supercap/Battery modules | | | |
 

DISK DRIVES

AC POWER
DRIVE PARTITIONING/SPLIT-BUS ZONING
MONITORING AND REPORTING
PERFORMANCE
OPERATING ENVIRONMENT
60 independent point-to-point connections to each SAS or SATA disk drive with dual-port access & failover by each controller to each drive
Input voltage: 180-264V AC
Controller module can be zoned in four pre-defined zoning schemes
Monitoring for temperature, advanced power & cooling modules including fan speed control, disk drives & I/O module(s), as well as error rates & quality of service
Up to 48 GB/s (sustained reads) using 12 Gb/s SSD drives
Temperature: 5° to 35°C
Form factor: 3.5" & 2.5" SAS, SATA & SSD drives
Input frequency: 47-63 Hz
Additional zoning schemes can be developed upon request
In-band reporting of all serial number, part number, & revisions of each FRU & chassis
Up to 38 GB/s (sustained reads) using 6 Gb/s SSD drives & EDFB
Relative humidity: 20% to 80% (non-condensing
Rotational speeds up to 15K RPM
Input current: 20.0 Amps max @ 230VAC
Altitude: -200 to 10,000 feet
Interface: 12Gb/6Gb/3Gb SAS; 6Gb/3Gb SATA
Maximum system continuous DC output power rating: 2900 Watts – Reduced power at low line voltages
Shock: 3G at 11ms, 1/2 sine wave pulse
Vibration: 0.10G at 5 Hz to 500 Hz
Acoustics: TBD Bels at normal operation tested to ISO7779
| | | | | | |
| --- | --- | --- | --- | --- | --- |
| I/O CONTROLLER MODELS | NON-OPERATING ENVIRONMENT | ELECTROMAGNETIC EMISSIONS & IMMUNITY STANDARDS | SAFETY STANDARDS | QUALITY STANDARDS | ENVIRONMENT PROTECTION |
| NSS-4602-JS Model: Single Controller 12Gb/sec SAS 3.0 JBOD I/O controller module with support for storage expansion | Temperature: -40° to 60°C | CE Mark | UL 60950 | Manufactured under an ISO 9002 registered quality system | RoHS & WEEE compliant |
| NSS-4602-JD Model: Dual redundant 12Gb/sec SAS 3.0 JBOD I/O modules, each with support for storage expansion enclosures | Relative humidity: 10% to 90% (non-condensing) | EN55022/EN61000 Class A | CSA 22.2-950 | | |
| | Altitude: -200 to 40,000 ft | FCC Class A | IEC/EN/UL/CSA 60950-1, 2nd Edition | | |
| | Shock: 10G at 11ms, 1/2 sine wave pulse | Canadian IECS-003 | | | |
| | Vibration: 0.5G at 5Hz to 500Hz | | | | |
| | | | | | |